Your website is your online reputation.
So, what do your clients think of your current website?
Confusing?
Unprofessional?
Can't find your website?
We can help you build a website you are proud of.
With each website we build, we focus on:
1. Clarifying your message
2. Building a strong SEO presence
3. Delivering a stunning design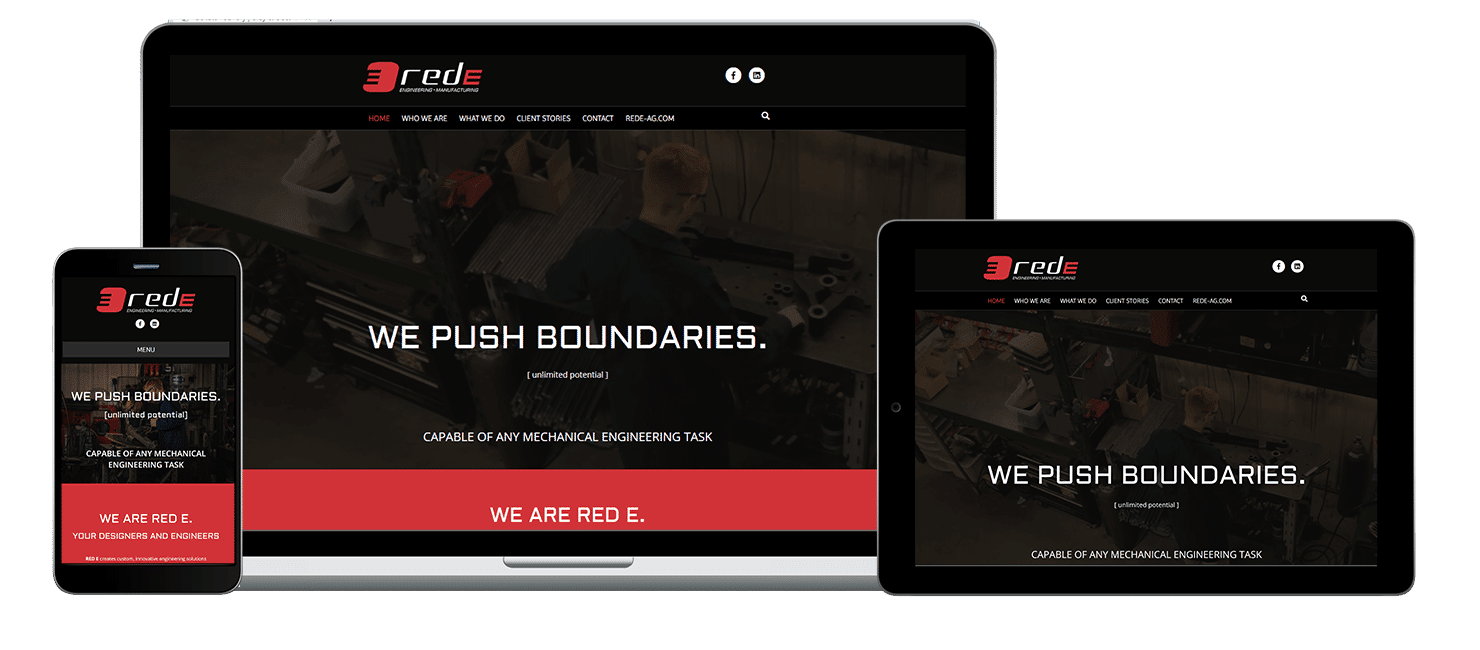 Recent Engineering & Manufacturing Websites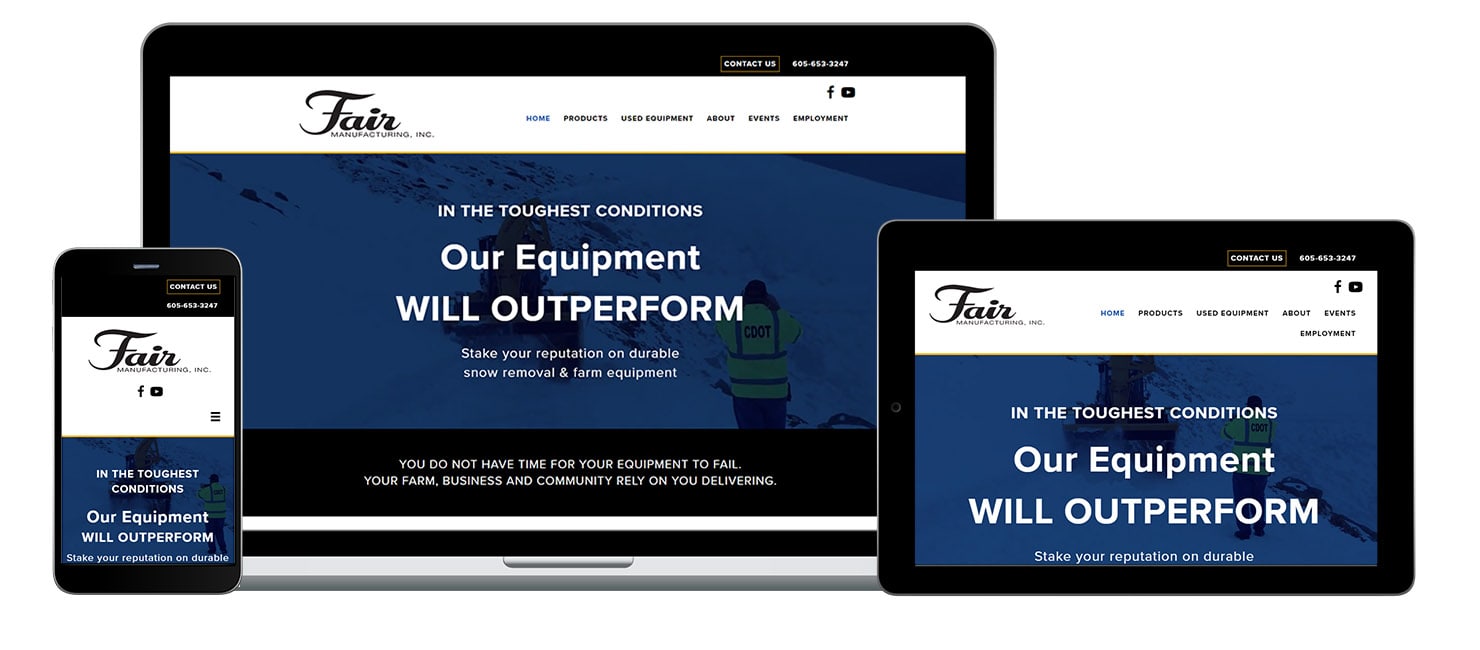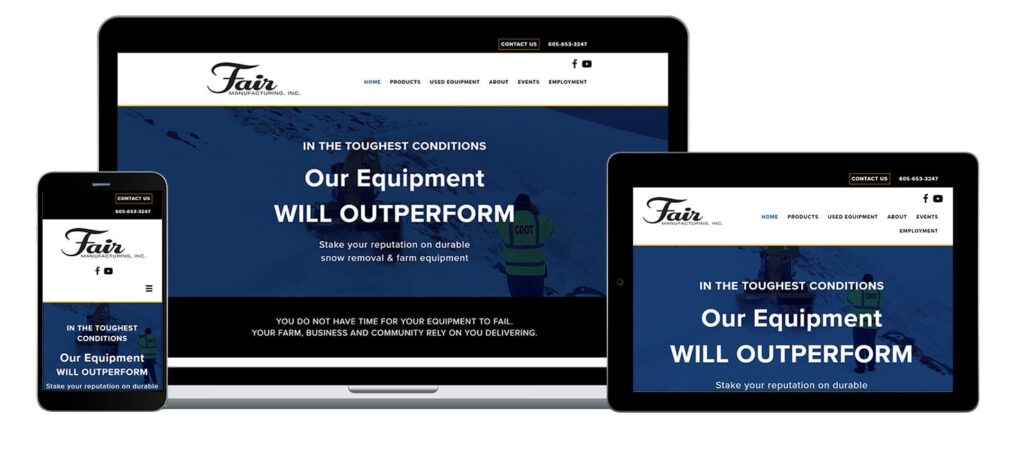 Fair Manufacturing (Yankton, SD) builds durable machinery for clients in the agriculture, commercial, and municipalities fields.  Their tough equipment range from snow removal to bale processing.
Fair Manufacturing needed a website that showcased their top-of-the-line products to a global audience.  Bluestem Media built a new website that increased their SEO presence, created an easy user experience and increased sales leads.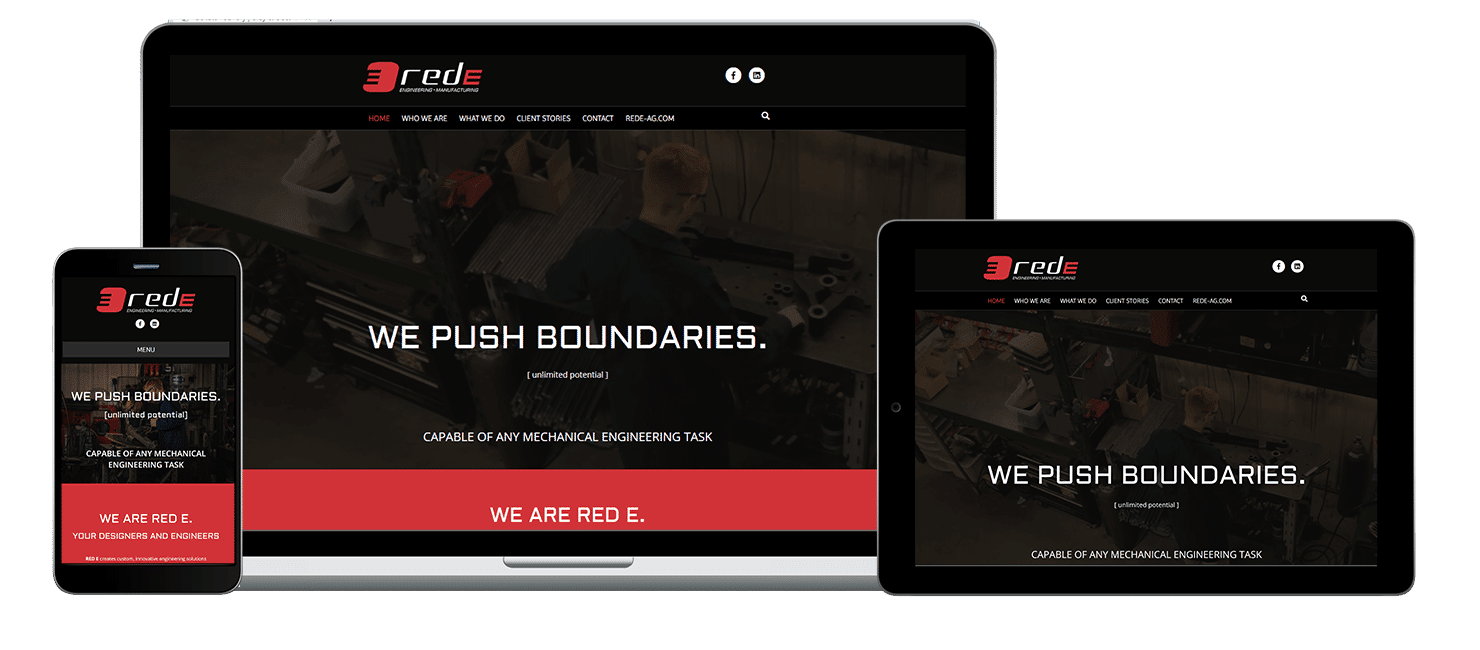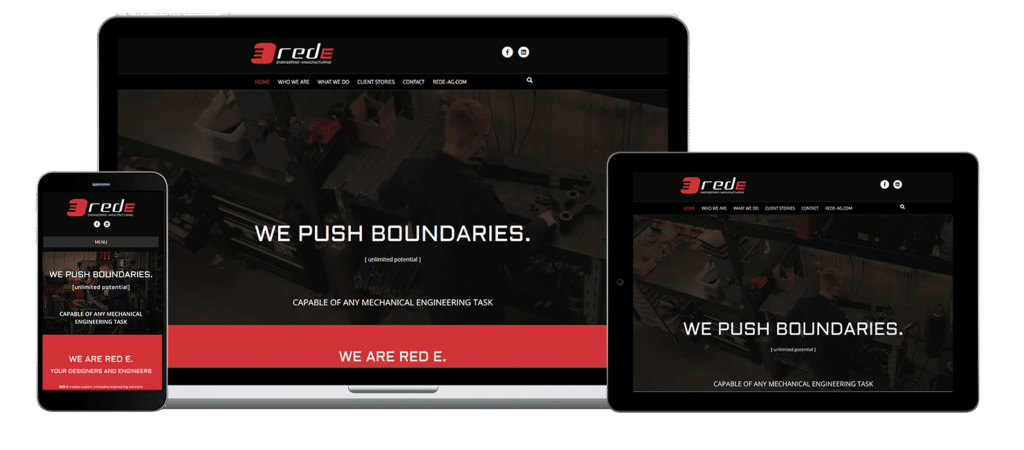 Red Engineering (Red E) is a growing mechanical engineering firm specializing in hands-on engineering, testing, building and manufacturing solutions.
Bluestem Media designed a website that immediately increased SEO results bringing in more traffic, and created a increase in user interaction bringing in more leads.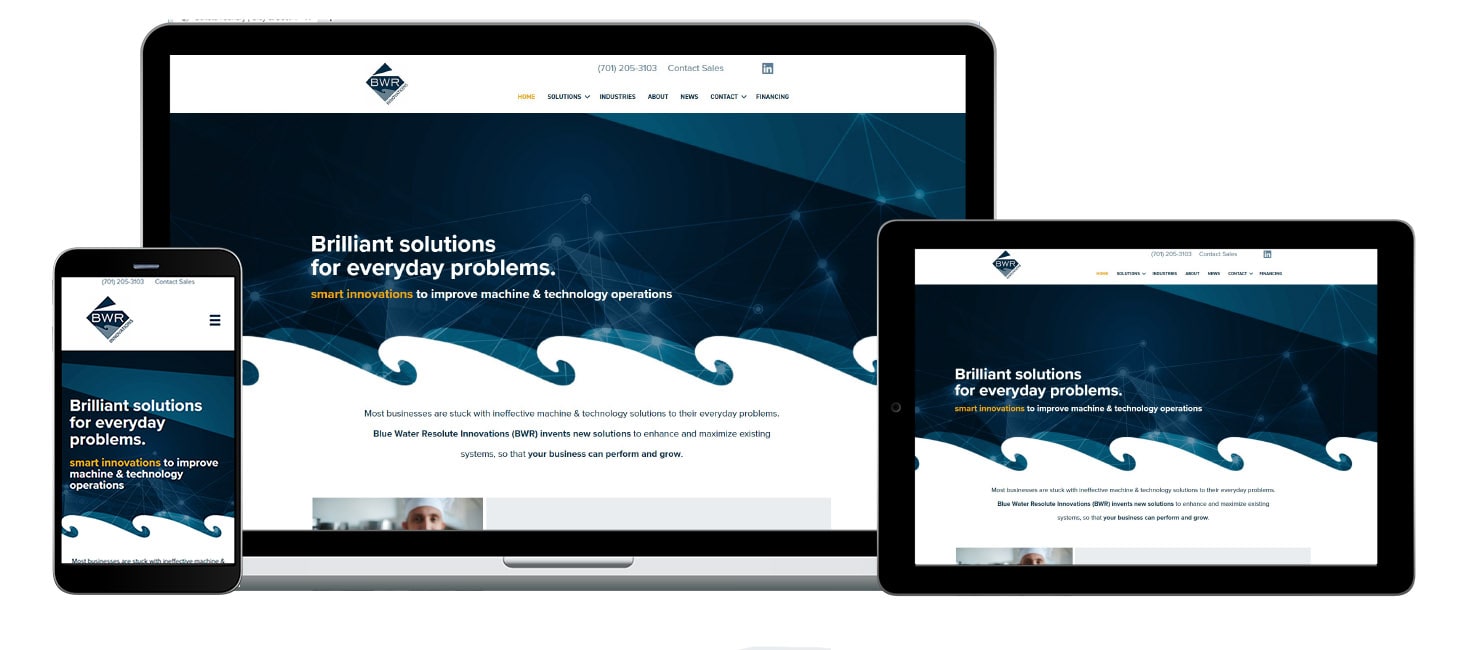 Blue Water Resolute (BWR) Industries is helping businesses automate legacy equipment and innovate fuel cell technology into the future. Founded in 2018, BWR has grown into a strong team of experienced engineers, business investors and visionaries.
Bluestem Media crafted a custom engineering website that gave BWR Innovations a strong presence in the fuel cell and machine monitoring world.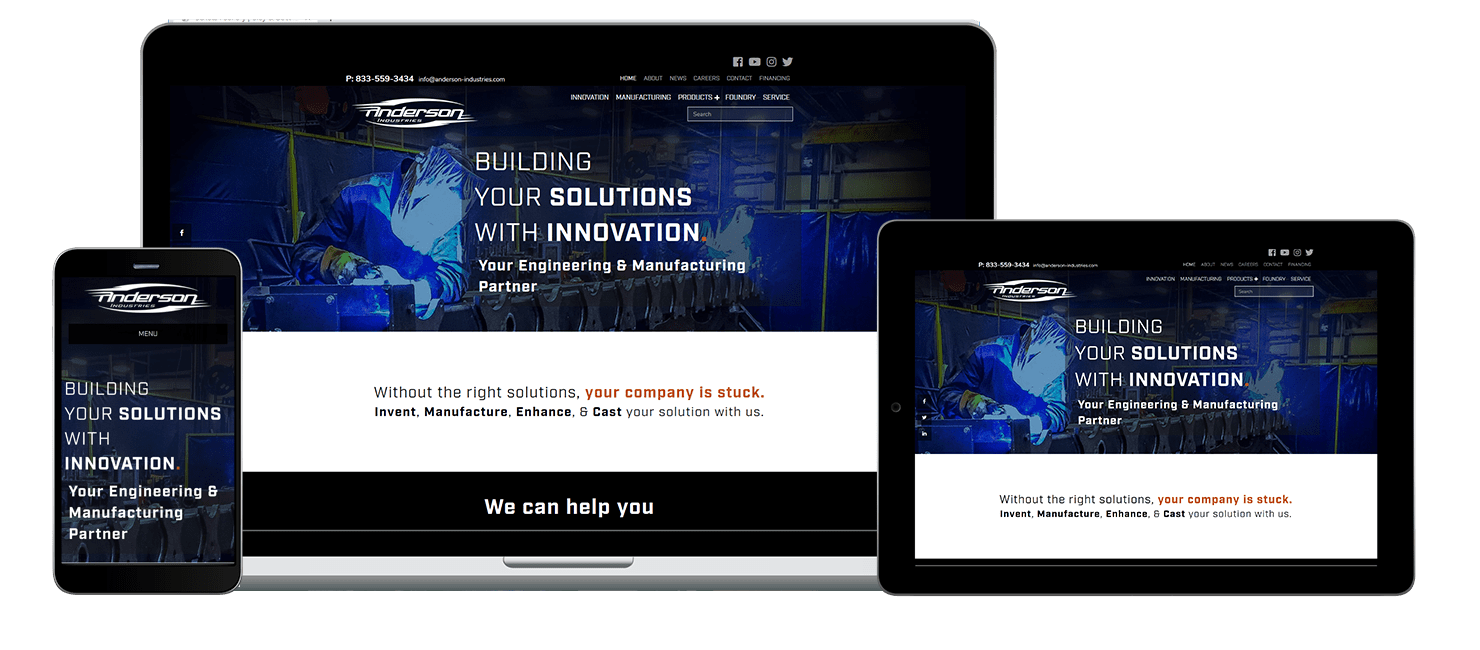 Anderson Industries is an engineering and manufacturing company whose core values are innovation, warrior spirit, and servant heart. Anderson Industries manufactures solutions for everything from transportation to agriculture to construction.
Bluestem Media built a website from the ground up that gave Anderson Industries a strong search visibility (SEO) and a high rate of conversions (leads and sales).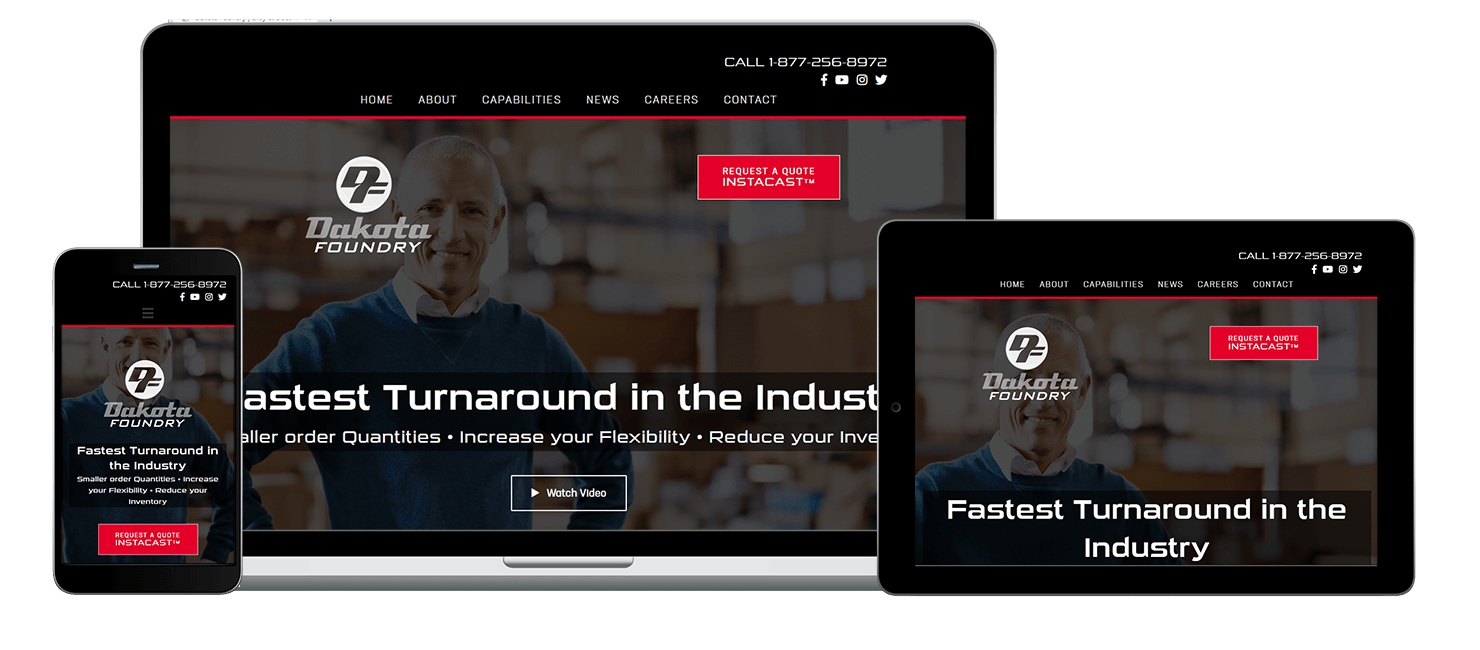 Dakota Foundry is a well established Gray and Ductile Iron Casting company who specialize in fast turn around with high quality results.
Bluestem Media designed a website that clarified their message and created an easy to use interface. Dakota Foundry also benefited from an increase in traffic through organic searches (SEO).
How Our Websites Help Engineers & Manufacturers
Meaningful, profitable relationships with clients start when your message is clear and straightforward. We help you communicate your sales pitch and message in an attractive way to clients through a website.
Worried your professional website is not being found in Google searches? Our team designs the inner workings of your website to place your business in the top Google results of your target clients. We follow through with ongoing search engine optimization improvements to make sure you see a return on your website investment.
Design is much more than colors and layouts. It's the way your website visitors will experience the brand of your business for the first time. Our team will craft the perfect design to attract and engage visitors by showcasing you as a professional.
Small businesses struggle to connect with new customers online.
We clarify your message by building a website that will grow your business & make you money.
What Our Clients Are Saying
What Our Clients Are Saying
"Easy to work with, great ideas, helpful, genuinely interested in seeing our business succeed, reasonably priced."