10th Anniversary Celebration
10% off website design packages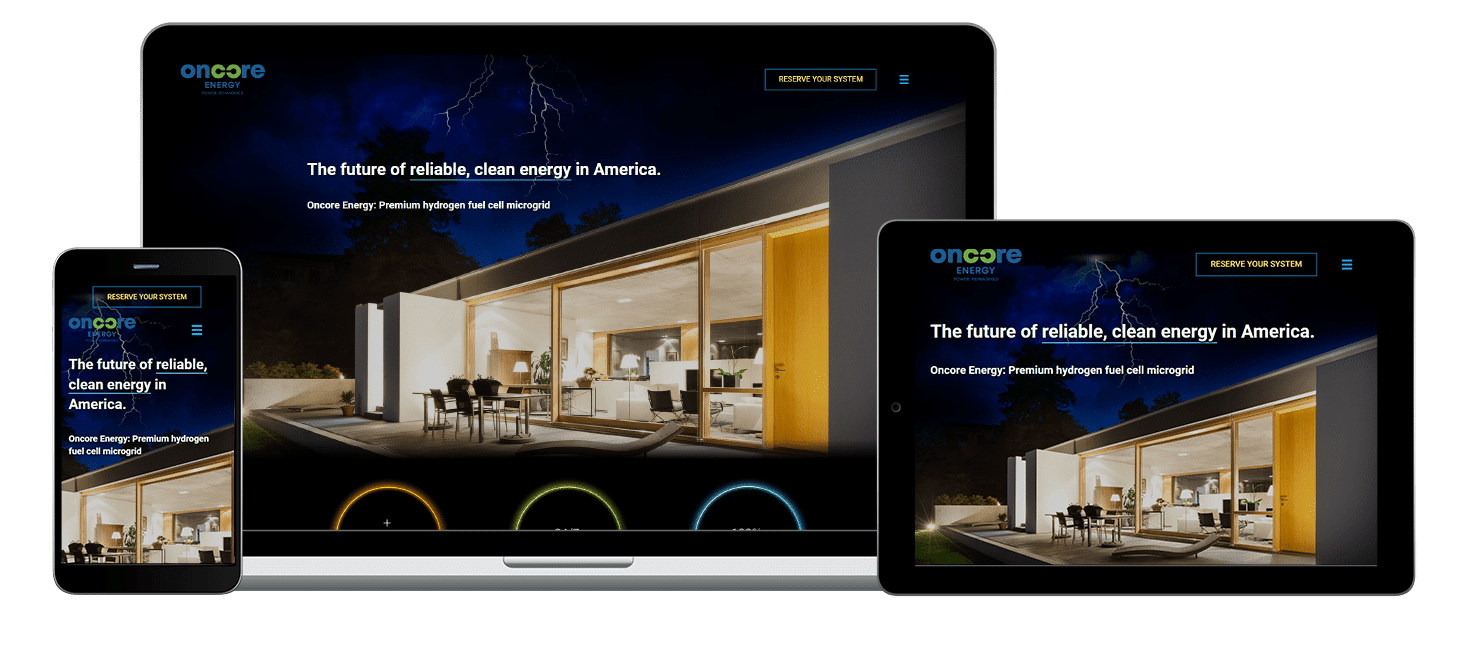 To celebrate 10 years in business, Bluestem Media is offering 10% off all website packages through the end of the year (12/31/2023)! Claim your 10% off website project.
Get started here.
What you get with a

custom-made

website
Own a piece of "digital real estate"
When you own a website - you own an asset. Just like real estate! This is yours to keep and use to let potential customers and clients know exactly what problem you solve for them.
Custom event functionality, scheduling, tickets, and more
Many of our clients request some type of online functionality related to events, tickets, registrations, RSVPs, etc. Our development team has the ability to set this up on your website. Some clients of ours are looking to host online webinars. Others are looking to process ticket sales for an upcoming live event. Others simply want a way to schedule clients online.
Whatever you want to do, we will help you accomplish it on your website.
We build websites unique for each client. This means using custom themes in our WordPress builds. This allows you to ensure your website is unique to YOU and YOUR business.
eCommerce and payment processing
Whether you are trying to sell local, or broadening your horizons regionally or nationally - it can be a huge boost to have online products available. We are very experienced in helping our clients set up eCommerce platforms to sell products and services online. Woocommerce, Stripe, Events Calendar and more are our specialty.
Don't know where to start with eCommerce - but you know you need it? Just tell us! We will walk you through each step.
Eye-catching graphics and icons
Your website should stand out and reflect the professionalism you strive to display every day. We use a selection of graphics, photos, and icons in our design to make sure your website looks modern, fresh, and compelling to a potential client. Bluestem has access to professional designers (and even a world-renowned artist) to make your website look amazing.
Security, updates, and backups
Many clients who switch over to Bluestem Media tell us their old web service providers NEVER did any security or updates. This means their website was vulnerable to attacks, phishing, scams and other internet-based risks. We make sure your website is secure and updated. Bluestem even keeps backups of all websites, just in case. It's part of the way we do business!
Well, you get what you pay for, right? 
We build websites ranging from $2,000 to $50,000, so we should be able to find something that fits your budget.
Why the price difference? Our $2,000 websites give small businesses the opportunity to build a professional website without the large cost. We do this by streamlining the process and simplifying the design/SEO/content. You would be surprised with the success that our customers have seen with these starter websites. Ask us about it! 
Some businesses need a professional design, competitive SEO, and functionality that allows them to do business at a high level. We deliver a custom proposal outlining the items you need - without paying EXTRA for things you don't need.
Yes, we offer military veteran discounts.
We also offer discounts for first responders and retired first responders.
Thank you for your service!
Portfolio designs from a few of our customers
After we launch a website, we don't just leave you hanging. We continue to provide security, updates, and service after. You have our email addresses and phone numbers and can reach out at any time.
When you work with Bluestem Media, you can have us on speed dial!