"These guys are absolutely fantastic! Easy to work with, and very quick to respond. They built our new website from scratch, and we have their premium management service for it to keep it fresh and perform the SEO functions. I cannot say enough good things about this local family business! I would recommend them to anyone."
- Tim Ireland, Owner of Forrest Jordan and Associates, Gulf Breeze, Florida
Web design is the core of every business's online presence. It's the central hub and where everything "lives". Some of our clients are only looking to display their information. Others are looking to sell products online using an eCommerce platform. Still, others are non-profits looking to get their message out to the public.
A website is something you own. Instagram accounts, Facebook accounts, Google Business Profiles, and the rest are all owned by the proprietary company and can be taken away at any time. It can be tempting for a business to only have a presence on these social platforms. And while they can be good exposure, they can also be taken away from you.
A website provides you with secure peace of mind knowing customers can always get the most up-to-date information. As a business owner or manager in the Pensacola area, you know how much the area has grown and how many people are moving to Florida. You can keep attention and represent your brand using a responsive, well-built website.
Leave us some info to get started.
We'll take care of the rest.
Bluestem Media knows Pensacola.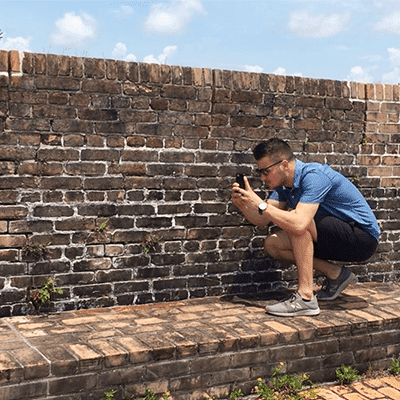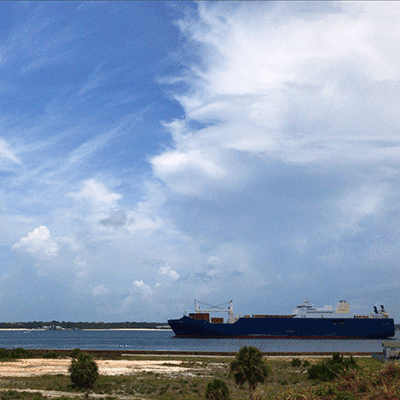 We love working with business owners in Pensacola. Whether we are eating at McGuire's, catching a game at the Pensacola Bay Center, or just grabbing coffee at Coffee Guy – we love spending time in Pensacola. It's a unique town with unique people. (And we are glad three mile/Pensacola bay bridge is finally back in working order)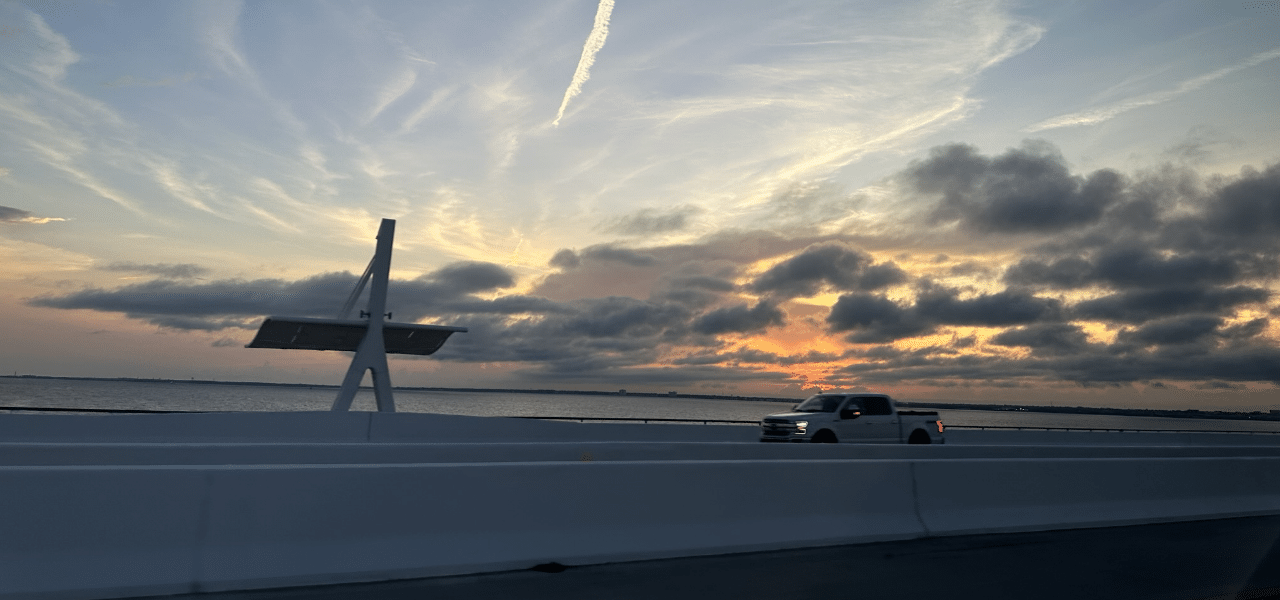 Services we provide to our clients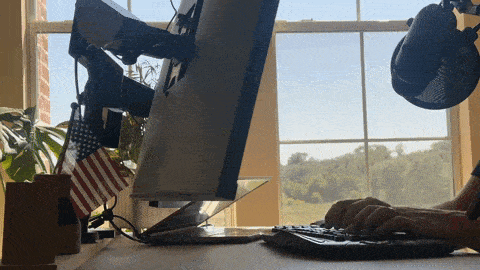 Web design: Bluestem Media creates custom website designs for every client, ensuring it is functional, beautiful and responsive.
SEO: Our Pensacola SEO services gives your website the best chance possible to rank in search engines, including Google, Bing, and DuckDuckGo.
Digital/online marketing: Helping you implement strategies and best practices for all channels of your digital marketing, including email marketing, social media best practices, Google Business Profile advising, etc.
User experience design (UX): We pay attention to how a customer will perceive your brand during the buying process on your website. This involves color selection, button placement, calls to action, etc.
eCommerce design: Creating online stores where users can make a purchase. We help you process payments, manage inventory, and more.
Content management system (CMS): We will help you set up custom CMS solutions to help your business write content, manage news posts and blogs, etc.
Web hosting: Providing a secure, reliable, fast hosting environment for your website.
Maintenance and support: Our team will help keep everything updated on your website, including security, plugins, backups, etc.
Graphic design: Our team can create custom brand logos, images, infographics, icons, and other visual elements for your website.
Portfolio designs from our customers near Pensacola
What you get with a

custom-made

website
Own a piece of "digital real estate" to showcase your business to the world
When you own a website - you own an asset. Just like real estate! This is yours to keep and use to let potential customers and clients know exactly what problem you solve for them.
We build websites unique for each client. This means using custom themes in our WordPress builds. This allows you to ensure your website is unique to YOU and YOUR business.
Eye-catching graphics and icons
Your website should stand out and reflect the professionalism you strive to display every day. We use a selection of graphics, photos, and icons in our design to make sure your website looks modern, fresh, and compelling to a potential client. Bluestem has access to professional designers (and even a world-renowned artist) to make your website look amazing.
Custom event functionality, scheduling, tickets, and more
Many of our clients request some type of online functionality related to events, tickets, registrations, RSVPs, etc. Our development team has the ability to set this up on your website. Some clients of ours are looking to host online webinars. Others are looking to process ticket sales for an upcoming live event. Others simply want a way to schedule clients online.
Whatever you want to do, we will help you accomplish it on your website.
eCommerce and payment processing
Whether you are trying to sell locally in Pensacola, or broaden your horizons regionally or nationally - it can be a huge boost to have online products available. We are very experienced in helping our clients set up eCommerce platforms to sell products and services online. Woocommerce, Stripe, Events Calendar and more are our specialty.
Don't know where to start with eCommerce - but you know you need it? Just tell us! We will walk you through each step.
Security, updates, and backups
Many clients who switch over to Bluestem Media tell us their old web service providers NEVER did any security or updates. This means their website was vulnerable to attacks, phishing, scams and other internet-based risks. We make sure your website is secure and updated. Bluestem even keeps backups of all websites, just in case. It's part of the way we do business!
What to expect from our web designers?
We take web design seriously. It's been the bread and butter of our business since its founding - and that isn't changing anytime soon.
Bluestem Media will communicate with you during each step.
| | | | |
| --- | --- | --- | --- |
| This is where we find out what you are looking for, explain our process and talk pricing! If you want to meet in person at a local Pensacola business, restaurant or coffee shop, we can arrange that too! | This is based on your feedback and needs. We listen to you and take detailed notes. If you are unsure of something, we always stop and work you through it. We want to educate you along the way! | We build your new website and get the environment set up. | Your website is live to the world. |
We take web design seriously. It's been the bread and butter of our business since its founding - and that isn't changing anytime soon.
Bluestem Media will communicate with you during each step.
After we launch a website, we don't just leave you hanging. We continue to provide security, updates, and service after. You have our email addresses and phone numbers and can reach out at any time.
When you work with Bluestem Media, you can have us on speed dial!
FAQ about Web Design in Pensacola
Bluestem Media was founded in 2013, but moved operations from Minnesota to Florida in 2019. We've been working with customers from Pensacola for 4+ years. Local businesses have found they enjoy working with us when they have digital/web needs.
Our team builds websites ranging from $2,000 to $50,000. The price difference depends on the amount of content, SEO factors, design, an other added elements that are required to make a website.
We give free quotes and proposals for all projects, so you know EXACTLY what you are purchasing from Bluestem Media.
Many clients in the Pensacola area are military veterans. We offer a veteran discount... just ask!
Absolutely. We know Pensacola (and the Florida panhandle area) is home to many military veterans. We would love to give you a discount, just ask about it. Thank you for your service
Yes we do! Let us know you are a first responder or retired first responder, and we will get you a discount on your website build. Thank you for your service in our community!