"We finalized our decision on hiring Bluestem Media LLC as our SEO partner. To date we have seen great results. In fact, in one of our target markets we have increased from 69th to 2nd place! Those are the results that we were looking for..."
- Ozzy Tello, Owner of Peace of Mind Inspection Services, LLC, Navarre, Florida
Pensacola is one of the fastest growing cities in the Florida panhandle. It's a great destination for both vacationers and locals to visit Pensacola Beach, walk historic downtown, check out the Pensacola Museum of Art, watch a Blue Wahoos baseball game, or grab a bite to eat at The Fish House. Businesses in Pensacola have a great opportunity to market to a growing base of customers in the area. One of the best ways to do this is through search engine optimization (SEO) and local SEO strategies.
(Fun fact: one of our favorite restaurants is the Five Sisters Blues Cafe...get the chicken and waffles!)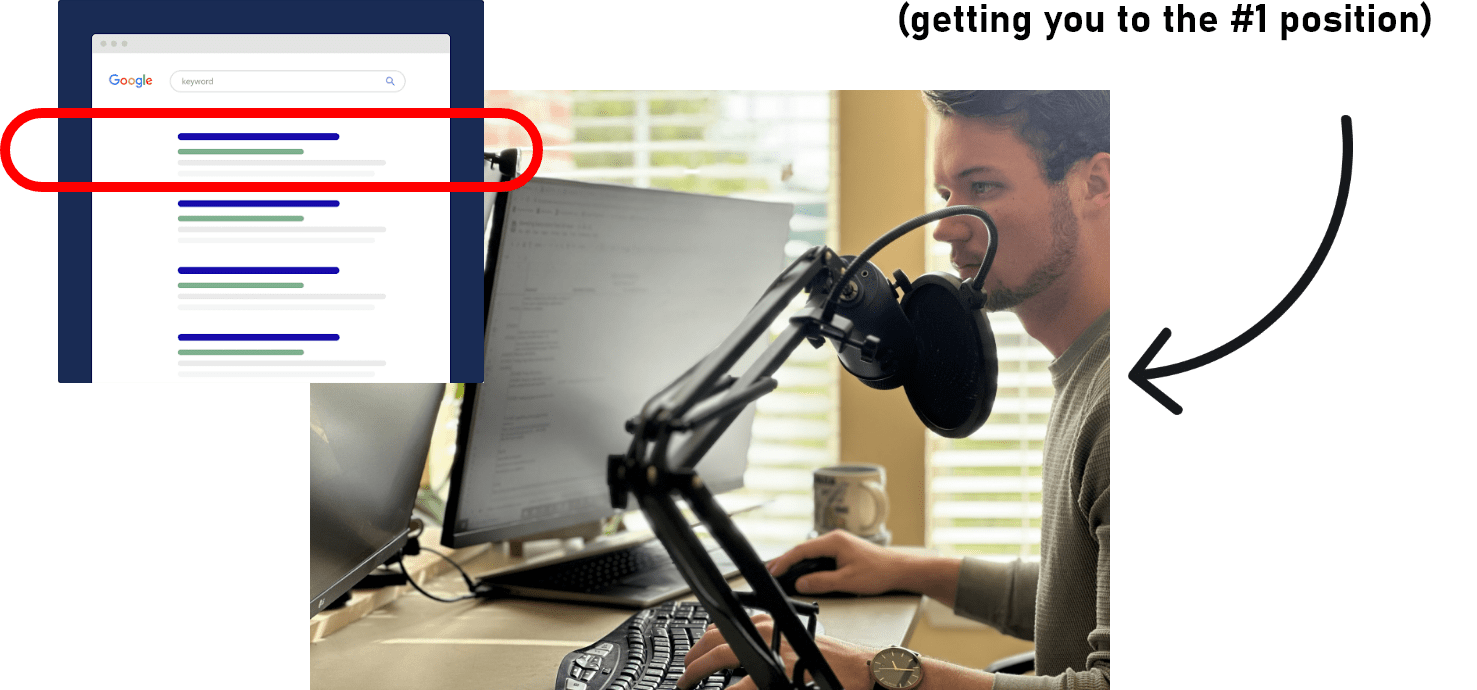 Building a local business starts with

smart

search engine strategies
Almost everyone uses Google to solve problems, shop for products and find services. You want to be at the top of the search results when a potential customer is searching for the products or services you deliver.
We work with Pensacola-based businesses to generate better ranking in Google, Bing, DuckDuckGo, and many other search engines. Knowing what works in each of these search engines takes time and effort...we want to leverage our experience to help grow your business.
Bluestem Media also looks at the health and strategy of your Google Business Profile. As the public becomes more familiar with this "three pack" listed in local search, your business must develop strategies to rank in the top three. We can help you manage your reputation in reviews, select the best categories and optimize for hyper local SEO results.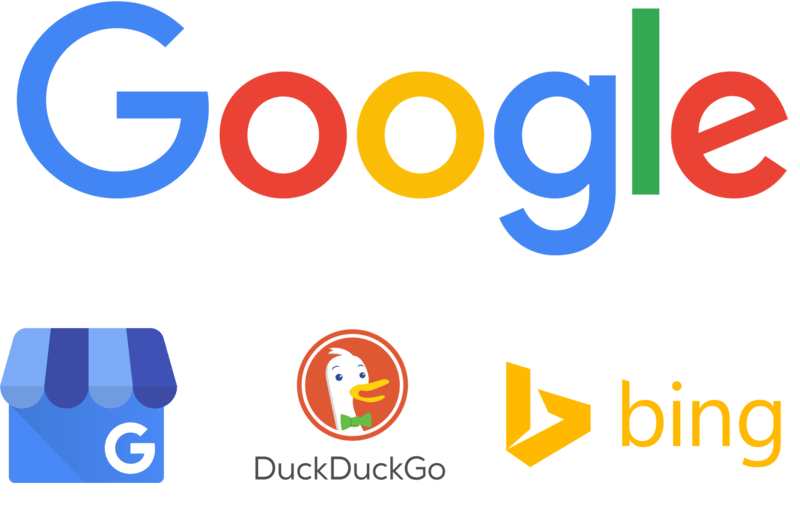 How can we help you rank better for Pensacola, FL-related organic search?
If you are a local business, you need to be ranking for anything in your "niche" related to Pensacola. Say you rent beach umbrellas. You want to rank for "beach umbrella rental in Pensacola, Florida". But what do you need to rank for this? What type of page? What about "backlinks"?
We've got you. We can help you develop a strategy that works in your business niche to beat your competitors!
68% of online experiences start with Organic Search
90%+ of traffic comes from Google
Our discovery calls are focused on delivering value and seeing if Bluestem Media would be a good fit for your business.
Our discovery calls are focused on delivering value and seeing if Bluestem Media would be a good fit for your business.
Many times, our Pensacola businesses don't need to rank nationally - but they want to show up for anything related to Pensacola. This is broadly called "local SEO". We can help you with this!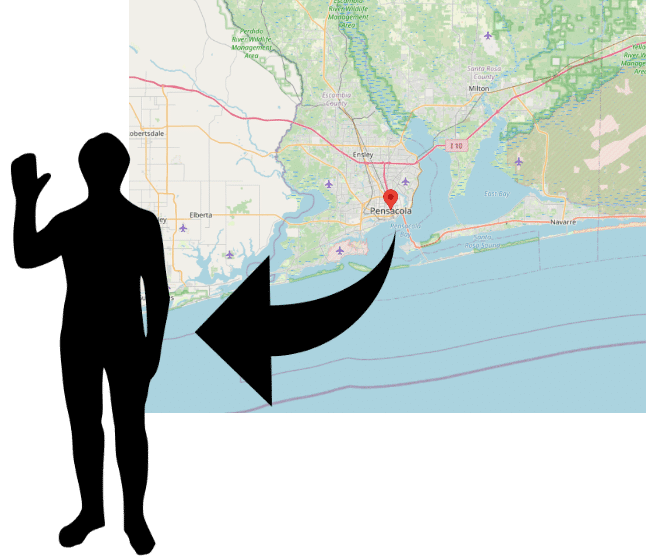 Target Pensacola residents with Local SEO
If you do local business (whether you sell products or offer services), you do your business with other local customers. Many times, our Pensacola businesses don't need to rank nationally - but they want to show up for anything related to Pensacola. This is broadly called "local SEO". We can help you with this!
Local SEO targets "local search intent". This means we find the keywords that customers physically located in Pensacola are using to find products/services related to your business. We can reverse engineer the right content and strategies to show up for these searches.
Hyper-local, hyper-focused, and effective.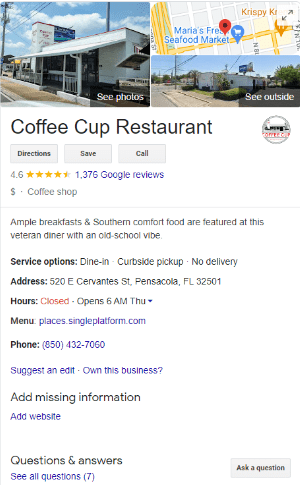 Google Business Profile optimization
Having a strong Google Business Profile is a HUGE advantage when it comes to Google search (the largest player in organic search). But what are best practices? How do you know if your profile is set up right and optimized?
We will help you walk through each element on your Google Business Profile, including:
Writing better descriptions
Getting more reviews
Attracting customers through better photos, video, and logos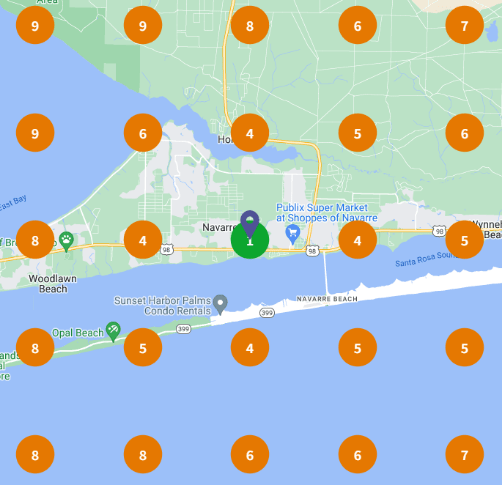 Analytics, maps, and geolocation data
We can provide insight down to the exact city or region you are trying to target. We can create a heat map down to the neighborhood your website or online marketing asset (like Google Business Profile) ranks.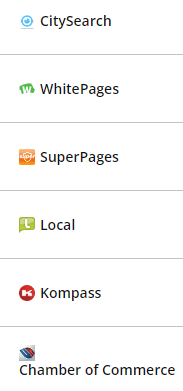 Backlink building and local citation management
If you do any basic research into what a good SEO strategy looks like, you will probably discover you will need "backlinks".
What are backlinks? They are simply links pointing toward YOUR website from OTHER websites. Search engines use these backlinks to assign credibility or strength to a website.
In super simplified terms, this means the more links you have pointing to your website, the better you will do in search*.
Bluestem has the resources to help you build backlinks to your website. We can also make sure you get listed on local directories and important local websites.
*this is highly simplified, but illustrates the general point
A good SEO team from the Pensacola area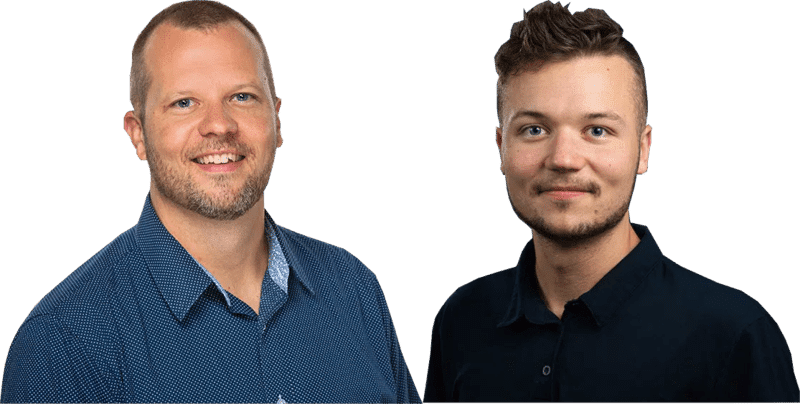 Our team has worked on web design, SEO and online marketing for years. We've helped small businesses, medium sized businesses, and non-profits get on their feet when it comes to SEO. We do in-house development, landing page design, content writing, keyword research and more. Whether you are an owner or a marketing manager – we are confident you will enjoy the process of working with our team.
The starting point of every SEO campaign is to see where your website is currently at. If you don't have a website yet, this is easy. If you do have a website, we start the following process:
We look at your competitors in search to see who is ranking for what keywords and what strategies they are employing. This is a good time to find opportunities.
We look at what pages you currently have on your website. This is called a content audit and it helps give us an idea of what we need to build.
Loading time, cumulative layout shift (CLS) and other factors can have a huge impact on your competitiveness in search. We take a look at how each page on your website is performing in tools like Google Pagespeed Insights and GTmetrix.
Seed keywords are the core keywords that will drive traffic to your website and make you the most money. We will identify what keywords you need to go after as a business to get more leads and make more money. We look at user intent, volume, keyword difficulty and other metrics.
Optimize for core keywords
Bluestem Media will help you mold your web assets to optimize for the best keywords that will drive the most relevant users to your website.
On page SEO is all about content. We look for ways to make existing pages better, adjust the website architecture and design new content to fit previously known keyword searches.
"Off page SEO" refers to anything that boosts the SEO of your website that is not on your current website. This can include link building strategies, getting backlinks from local citations and directories, social media links, etc.
We use our development team to make sure every technical aspect is taken care of. We look at how your website loads, image optimization, caching and more as part of our technical SEO offerings.
All good SEO campaigns must be measured. We track progress with keyword ranking, indexing, conversions, and time on page. Each month, you will receive a personalized report from the SEO team with all work completed during the month, notable wins and a custom dashboard of website progress. We want to be transparent on our results!
Some of our clients near Pensacola
FAQ about SEO in Pensacola
This is actually a legit question. Not every business needs SEO. For example, if you are doing extremely well as a chiropractor and are completely booked through referrals...you may not want more leads coming in your door.
However, say you were a chiropractor who wanted more leads because you are expanding your business offerings and bringing on a new chiropractor. This would be an excellent time to generate new traffic and leads through search engine optimization.
This is the question we get the most. SEO can take anywhere from 6 weeks to 2 years, depending on what keywords you are trying to optimize for. Competition, existing content, and budget all have a large effect on how fast SEO can work.
We make sure to discuss reasonable timelines with you and your team to help set expectations.