Field-to-fork potato farm in Grafton, North Dakota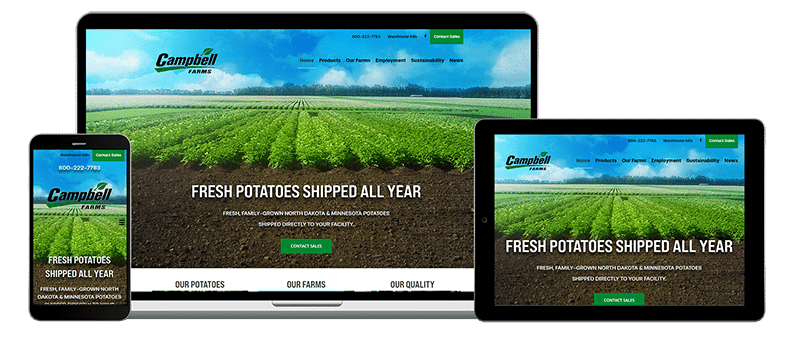 Campbell Farms is a field-to-fork farm, growing and supplying potatoes throughout North America. As a multi-farm location selling to wholesale and retail markets, they needed a website to display their brand and products on a national scale. Campbell Farms teamed up with Bluestem Media to create a visually appealing website.
Website Services Provided:
Copywriting, Web Design, Web Development, WordPress, and WordPress Support & Hosting
Campbell Farms develops a website for potential retail and commercial partners to interact with their brand. The website needed to have a beautiful display, helpful information, and clear calls to action. Information on sustainability efforts and employment opportunities was also needed.
"Our website finally reflects the core image of our brand. Huge thanks to Isaac and Eric for putting together a spectacular website."
- Rhonda Sylskar, Owner/GM of Campbell Farms
Crisp billboard text & images
Home landing page to reflect the core of Campbell Farms: potato farming. Clear, crisp text overlaid on beautiful photography.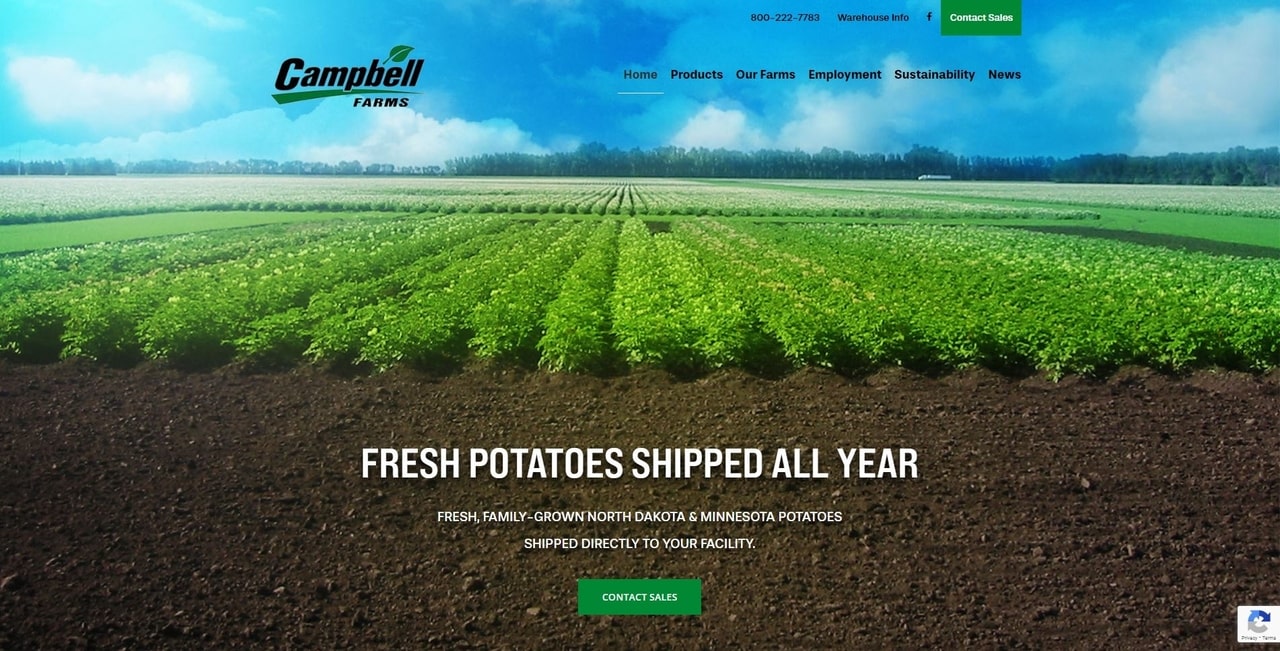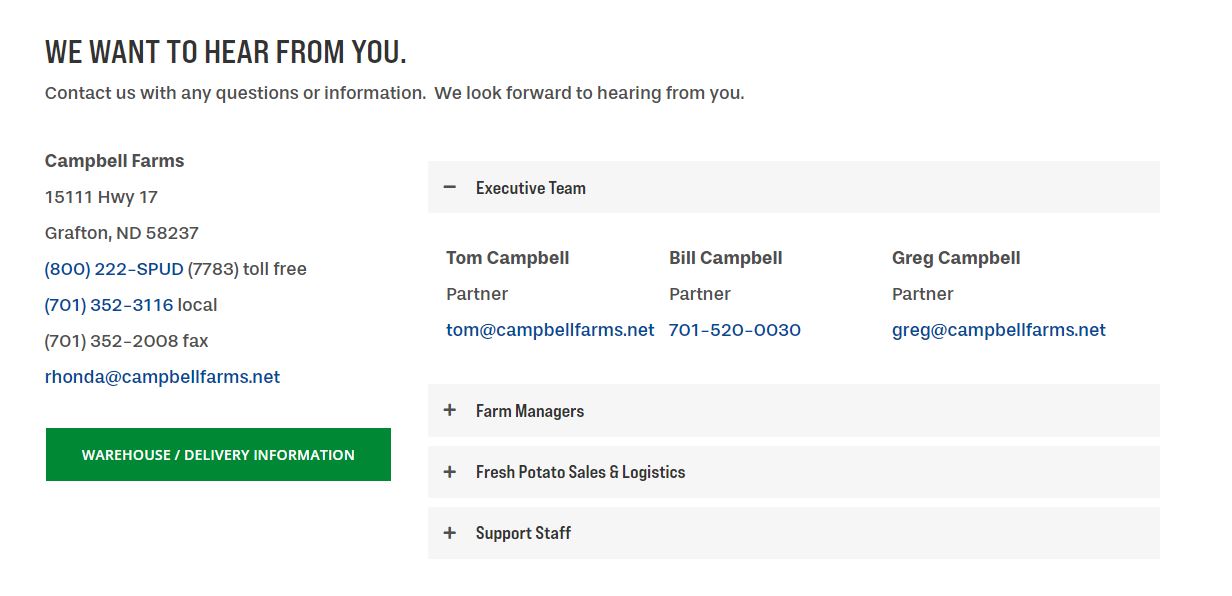 Giving clients the ability to contact everyone in the organization. From farm managers, to sales, to support staff.
Farm-friendly writing on website
Web copy is written with a simple, clear direction. Designed for users to quickly read the presented information.