Property investment, development and management firm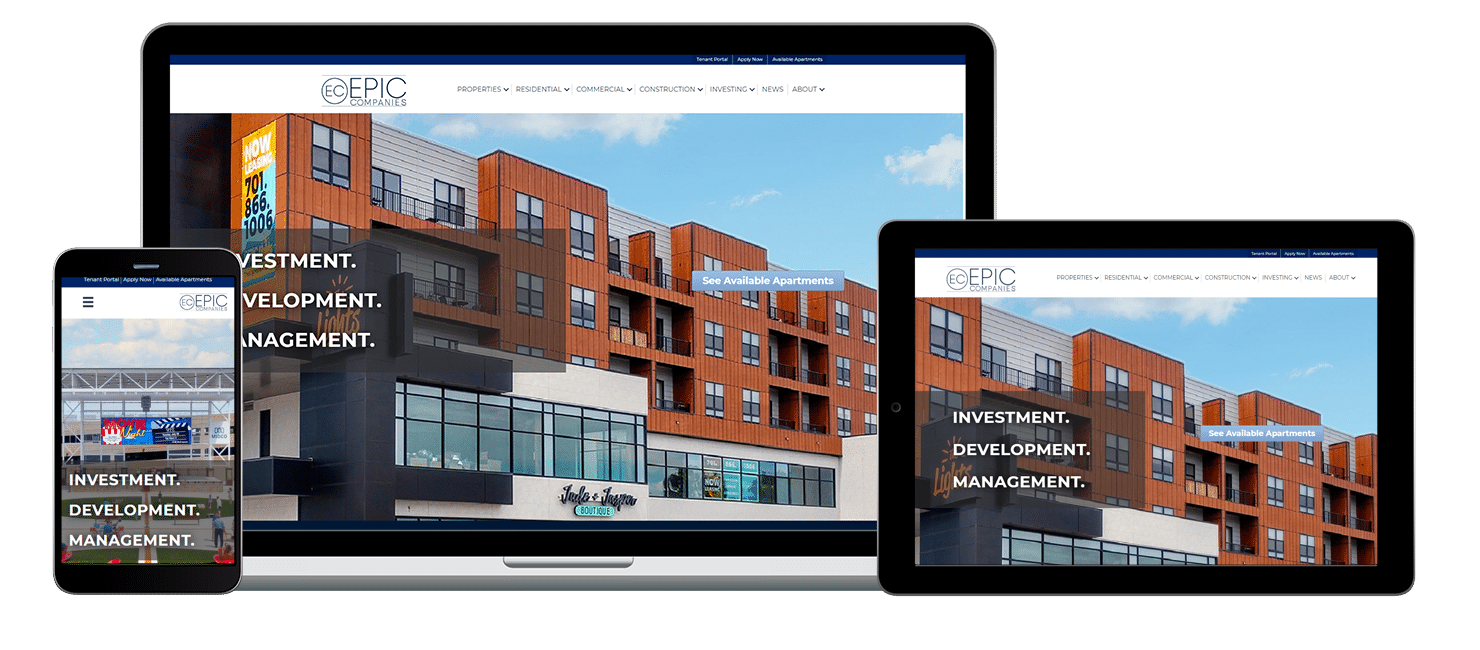 EPIC Companies is a property investment, development, and management firm in Fargo, North Dakota. They are a leader in creating communities with a mixed-use development strategy in North Dakota. EPIC Companies used Bluestem Media's web design, SEO strategy and content structure to launch a high-performing real estate development website.
Website Services Provided:
Copywriting, Landing Page Design, SEO, Web Design, Web Development, WordPress, and WordPress Support & Hosting
EPIC Companies creates a website for investors and developers. The purpose of the site was to give potential investors and development partners information on each property. Each property page displays images and project details. Built into the site was the ability for commercial and residential renters to find leasing opportunity information.
"Both of our websites have seen a large increase in users and first-time visitors over the last year. Eric and Isaac are a 5-star team!"
- McKenzy Olson, VP Marketing & Public Relations at EPIC Companies
Wowing visitors with full-resolution images, custom color palate and content layout on the home landing page.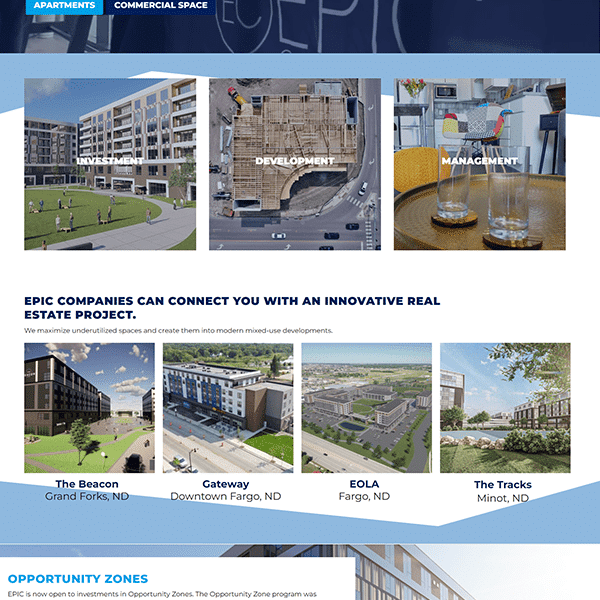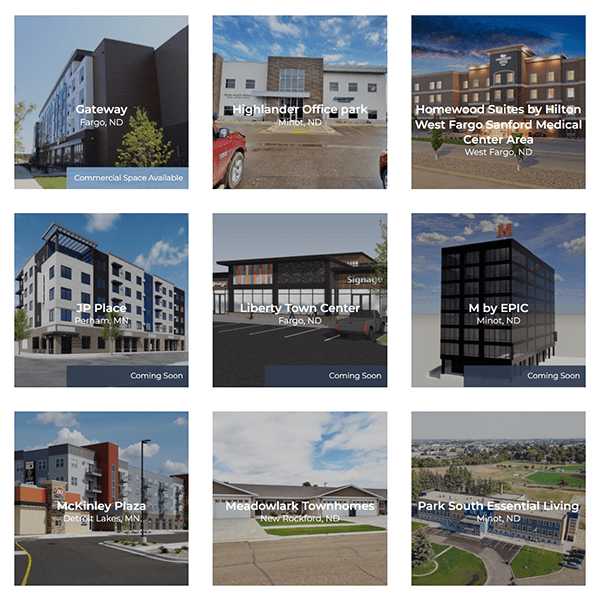 User-friendly tabs for property page
On the property page level, selectable information for investors, commercial renters and residential renters.
Email subscription generator
Multiple calls-to-action for email subscription, used by EPIC to generate a solid base of email subscribers.