Water damage restoration & carpet cleaning company in Navarre, Florida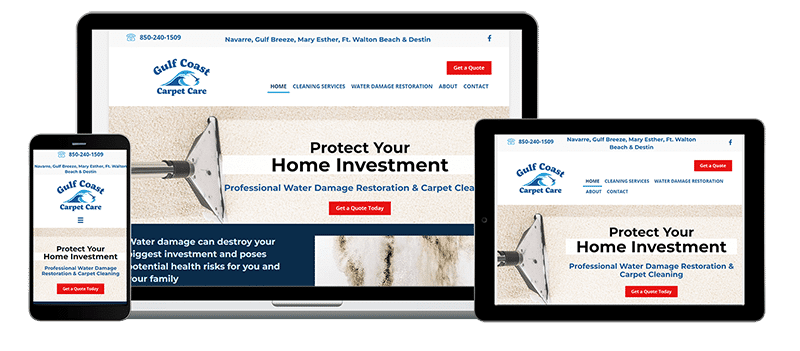 Gulf Coast Carpet Care is a water damage restoration and carpet cleaning company in western Florida. They offer water remediation services, carpet cleaning, and upholstery cleaning. Gulf Coast Carpet Care partnered with Bluestem Media to design a website that would generate more leads for the service company.
Website Services Provided:
Copywriting, Logo Design, Web Design, WordPress, and WordPress Support & Hosting
"Bluestem treated me like a VIP through the entire process, never made me feel like a 'small' job or like I wasn't a priority. I now have a website that I am proud of and gives us the professional, quality look I hoped for... Highly recommend!!"