Insite Temperature Monitoring
Temperature monitoring system startup in Fargo, North Dakota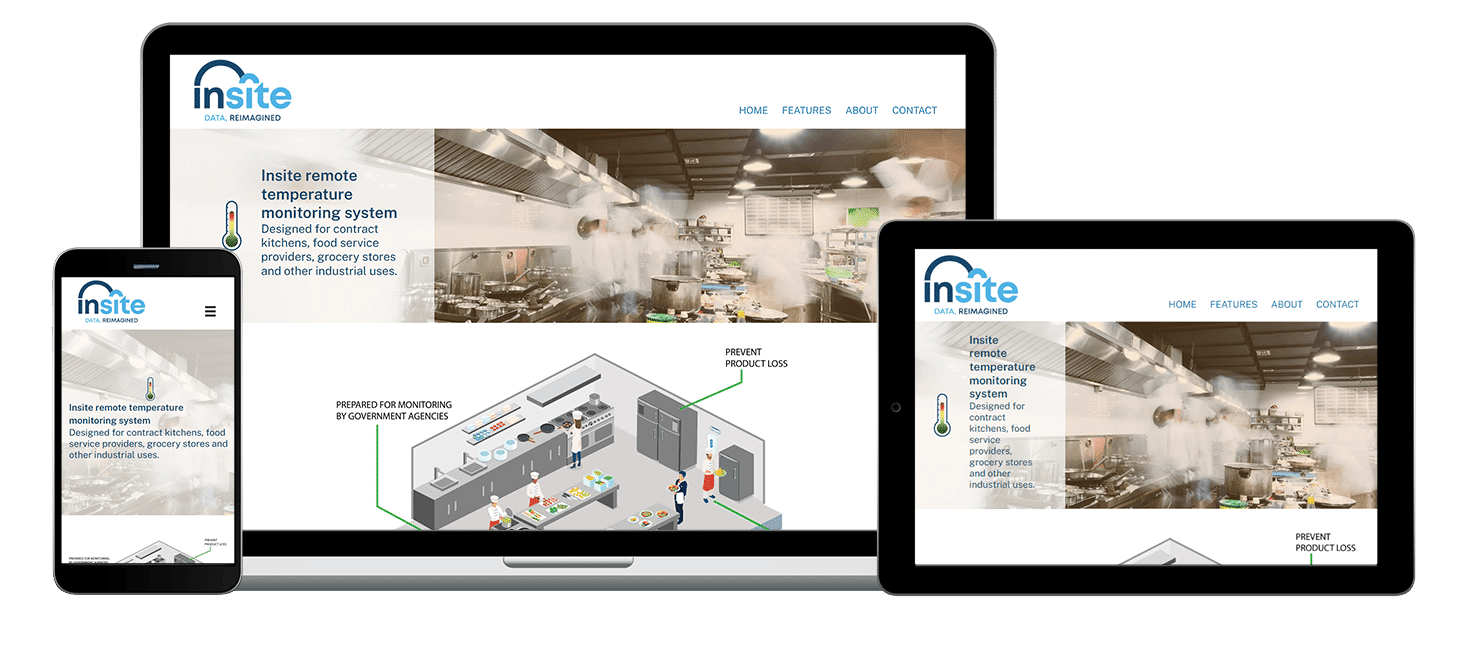 Insite is a telemetry startup offering temperature monitoring for contract kitchens, food service providers, and grocery stores. The team partnered with Bluestem Media to create a forward facing website for their official branded launch. Insite was founded by BWR Innovations.
Website Services Provided:
Copywriting, Graphic Design, Web Design, WordPress, and WordPress Support & Hosting
This temperature monitoring system ensures food safety from the beginning to the end of the food supply chain. Insite leveraged the proprietary telemetry software of BWR Innovations to create a better product than is currently on the market. The use cases for these devices include: food and beverage distributors installing these devices in warehouses, grocery stores implementing the Insite system into reach in coolers and walk-in freezers and restaurants using these sensors on prep tables and food service heating tables.
Custom commercial kitchen infographic
Created a custom commercial graphic to communicate how the Insite temperature monitoring system works at a glance. The image is designed to draw attention to the top features, without becoming too in-depth too quickly in the first step of the customer journey.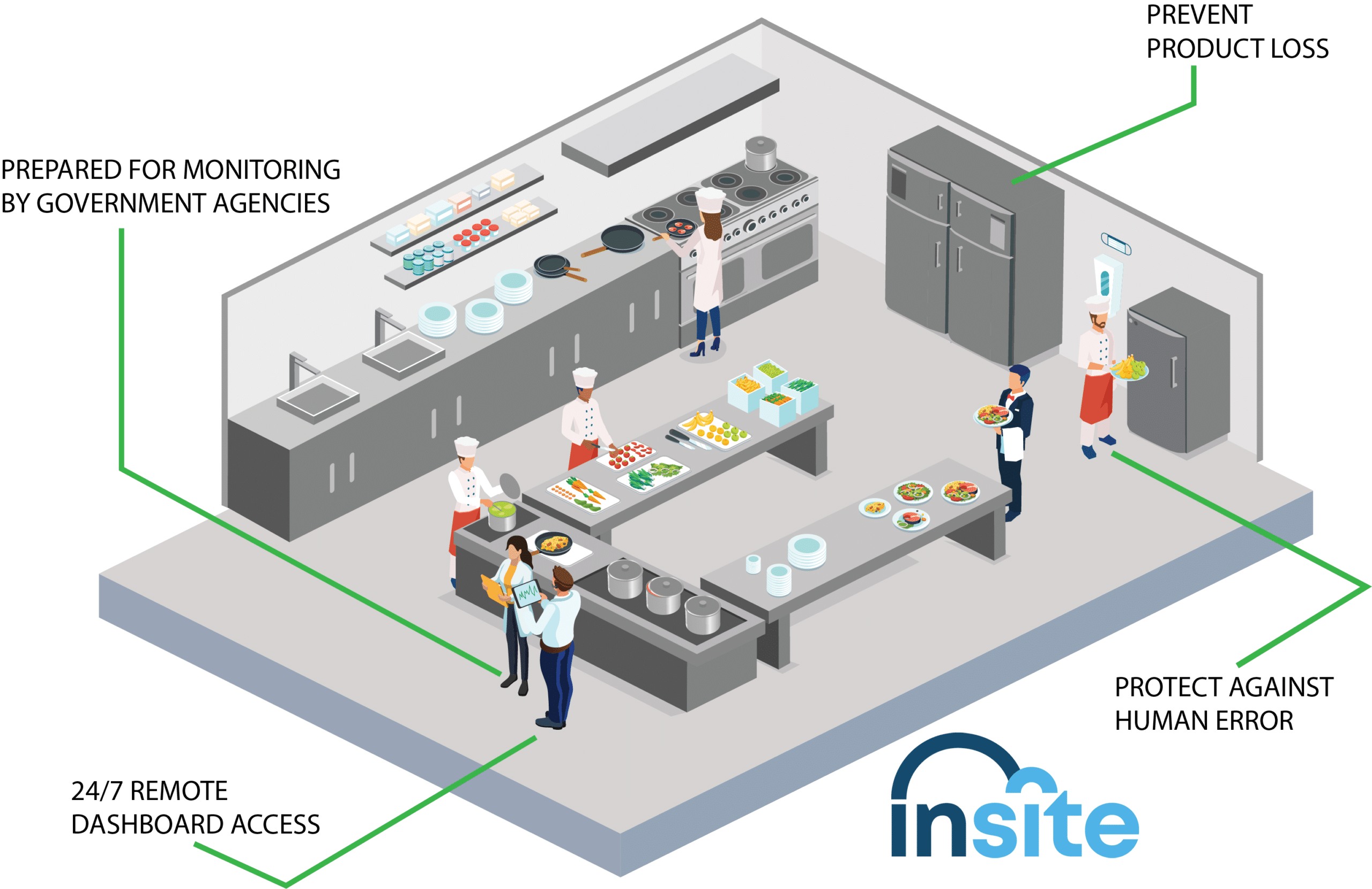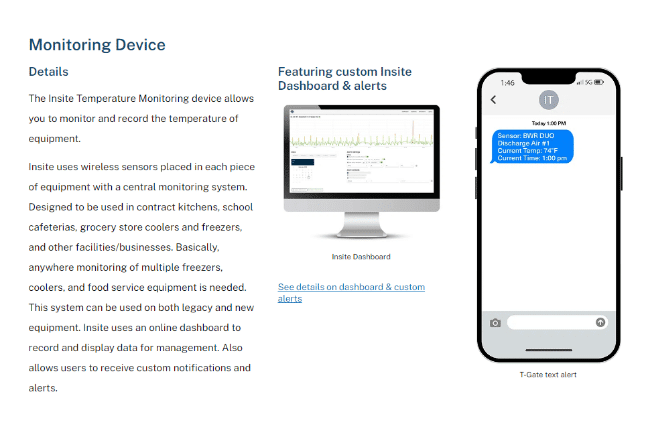 Focusing on product dashboard functionality
A core part of the Insite system is the ability to see a birds-eye view on a dashboard and receive alerts on text messages when refrigerator temperatures go outside the natural range. We wanted to ensure this concept was captured on the Features page right away on the "top fold". More details were provided on the dashboard system further down the page.
Use of white space and simplicity
The vision of the Insite project was to use a clean, straightforward design with light blue and orange trim elements. Callouts, buttons and text fonts were crafted around these concepts.