Counseling service in Perham, Minnesota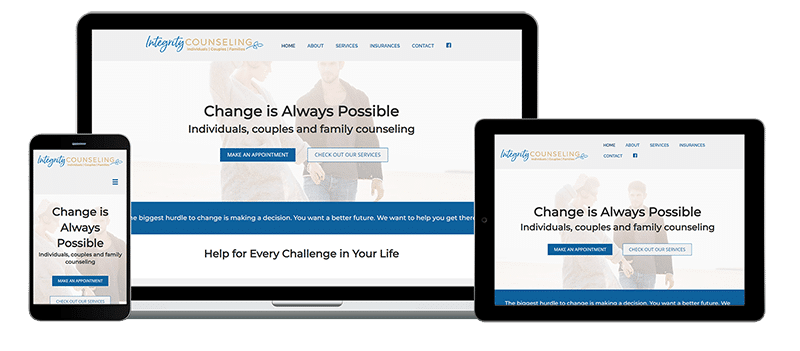 Integrity Counseling is a counseling practice with individual, family, and marriage counseling services. Founded in 2014, the practice has grown to have multiple providers at its Perham, MN location.
Website Services Provided:
Web Design, WordPress, and WordPress Support & Hosting
These days it is difficult to find a webpage developer who is more responsive and reliable than Bluestem Media. Eric and Isaac have developed two webpages/sites for us - intcounseling.com and drbigbrain.co. We have received multiple positive remarks on our websites! I have even had employees that told me that my website was so inviting that it was a factor in their final decision to apply to Integrity Counseling! Anytime we have needed changes or updates to our website we have had same day responses from Bluestem Media and changes were always made correctly. This is definitely the company you want to work with for all your media needs.
- Bridgit Pankonin, LPCC & Vincent Pankonin, DC