North Dakota American College of Radiology
Radiologist advocacy non-profit in North Dakota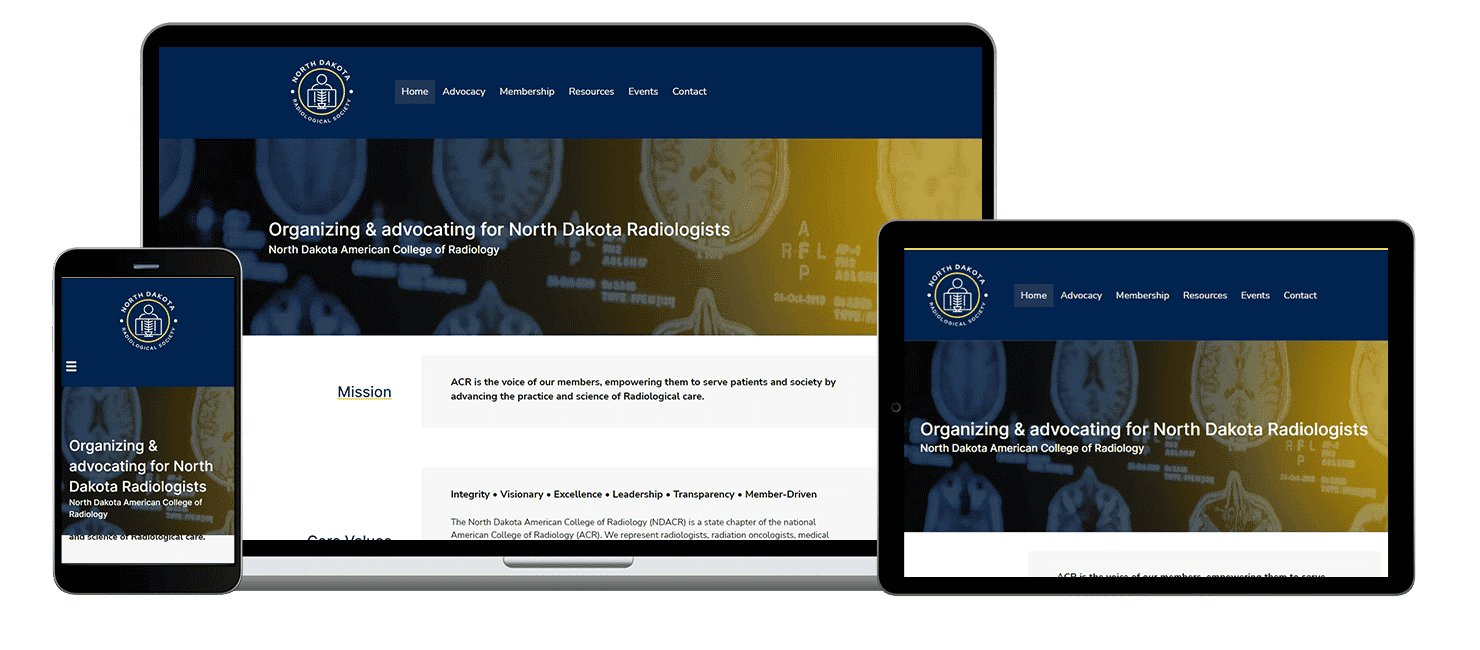 The North Dakota American College of Radiology (NDACR) is a non-profit representing radiologists and radiology professionals in the state of North Dakota. NDACR partnered with Bluestem Media to build a website to attract members, advocate for issues, announce events and distribute resources.
Website Services Provided:
Web Design, Web Development, WordPress, and WordPress Support & Hosting
North Dakota ACR was incredibly fortunate to find Bluestem Media. We had hoped to create a functional, bare bones webspace on our anemic budget. Instead, Eric and Isaac exceeded my expectations, and I astonished my executive council! Our site is beautiful, simple and easy to navigate. Eric and Isaac are incredibly kind, responsive and patient. They have continued with their support after the launch, with zoom meetings and videos to enable me to add to the website. I couldn't have wished for better partners in this process.