Peace of Mind Inspection Services
Home Inspection Services on the Emerald Coast of the Gulf of Mexico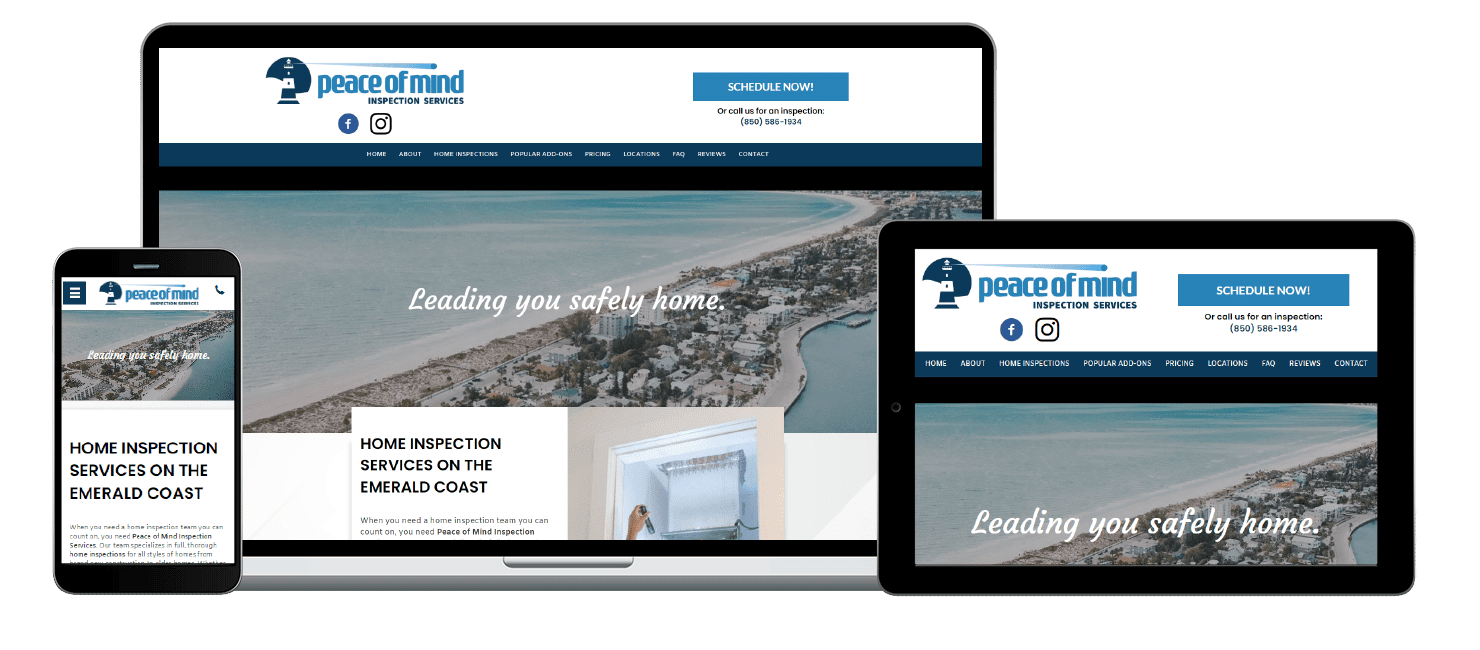 Website Services Provided:
Copywriting, Graphic Design, Landing Page Design, SEO, Web Design, WordPress, and WordPress Support & Hosting
"It's a critical decision to outsource something for your business. You weigh the pros and cons and conduct several interviews to ensure you spend money wisely. We finalized our decision on hiring Bluestem Media LLC as our SEO partner. To date we have seen great results. In fact, in one of our target markets we have increased from 69th to 2nd place! Those are the results that we were looking for. Of course, we continue to improve and think forward with Bluestem Media and they are a part of our success. Many small businesses struggle and become desperate during a recession or market correction and immediately cut expenses. Unfortunately, marketing gets cut 1st. We decided to go against the grain and triple our marketing budget and invest with Bluestem Media. A solid decision on our part with results to show that we continue to stay 'top of mind' with our clients."