HVAC wholesale distributor in Fargo, North Dakota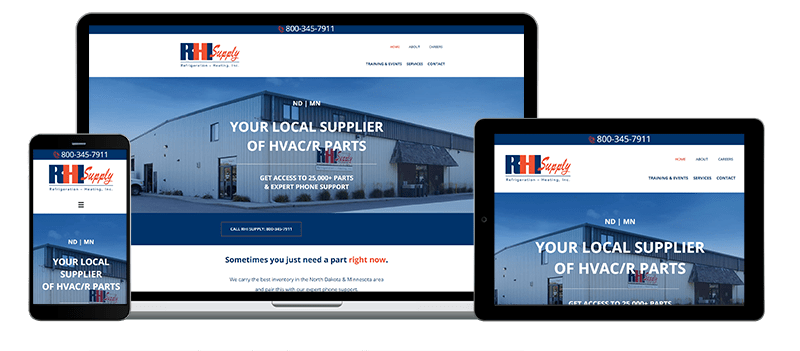 RHI Supply is a wholesale distributor in the Fargo-Moorhead area for A/C, heating, and HVAC parts. Their goal as a business is to provide the best support and parts availability in their industry. RHI Supply partnered with Bluestem Media to create a clean, well-structured website.
Website Services Provided:
Copywriting, Web Design, WordPress, and WordPress Support & Hosting
RHI Supply creates a website designed for easy navigation, display of vendor products, and visibility in the upper Midwest market.
"Eric and Isaac were fantastic to work with. They took the time to learn about our business before developing the website that we had in mind. I couldn't be happier with how our project turned out, and I'm already impressed with their follow-up and service after the website launch!"
- Andrew Johnson, General Manager
Technicians who are in the field need a fast way to get in touch with the professionals at RHI. The website was designed to have multiple, obvious ways to immediately contact the staff. Calls-to-action included a phone number in the header and a button on the bottom of the visible area.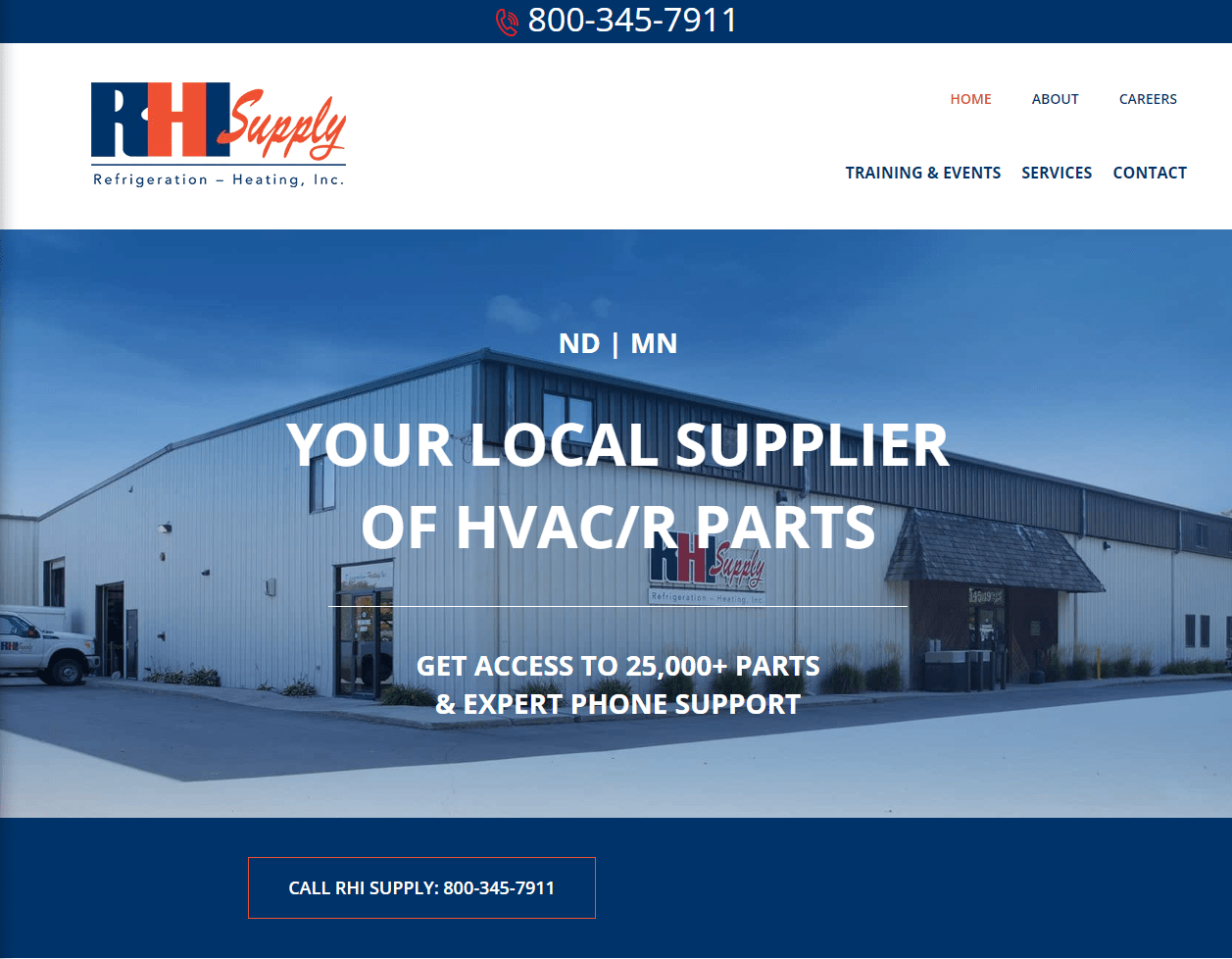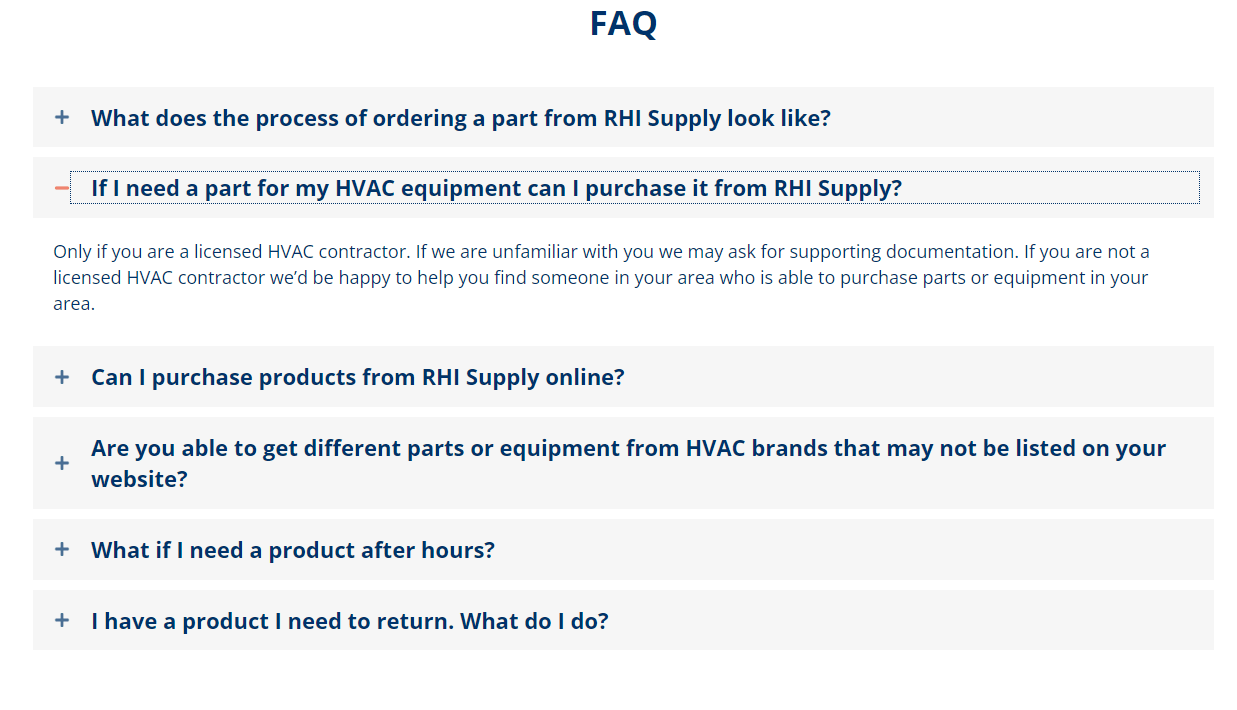 FAQ section built on customer data
Many FAQs on websites tend to be generic, template-driven questions and answers. RHI's questions are sourced from the most common questions received from the customer service team.