Bar & grill serving American BBQ and woodfired meats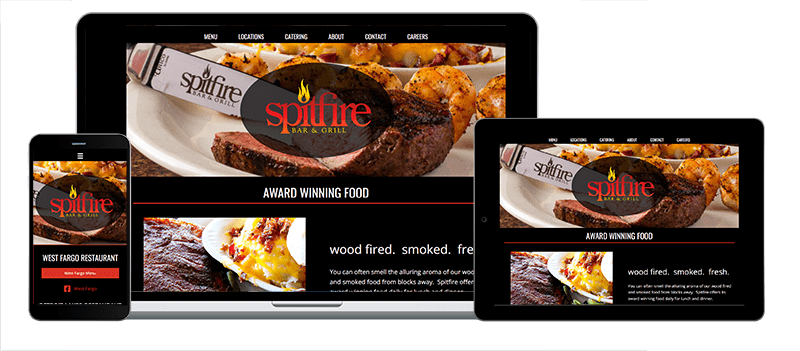 Spitfire Bar & Grill is a restaurant serving American BBQ and wood-fired meats. They are one of the most popular restaurants in the Fargo-Moorhead area. Spitfire partnered with Bluestem Media to build a website to host online menus and catering information for two locations.
Website Services Provided:
Graphic Design, Web Design, WordPress, and WordPress Support & Hosting
Spitfire is the first choice of many Fargo-Moorhead locals when they are hungry for a juicy steak or a platter of gourmet ribs. The goal of the website build was to make menu selections available to both desktop and mobile users. Custom photography of the food is sprinkled throughout the site.
"Bluestem Media has done excellent work for us for many years. They have helped us generate a lot of traffic to both of our restaurants. We appreciate how responsive they are when we need help. I highly recommend them to any restaurant who wants to improve their restaurant website!"
Custom menus for two restaurant locations, easily accessible from mobile devices.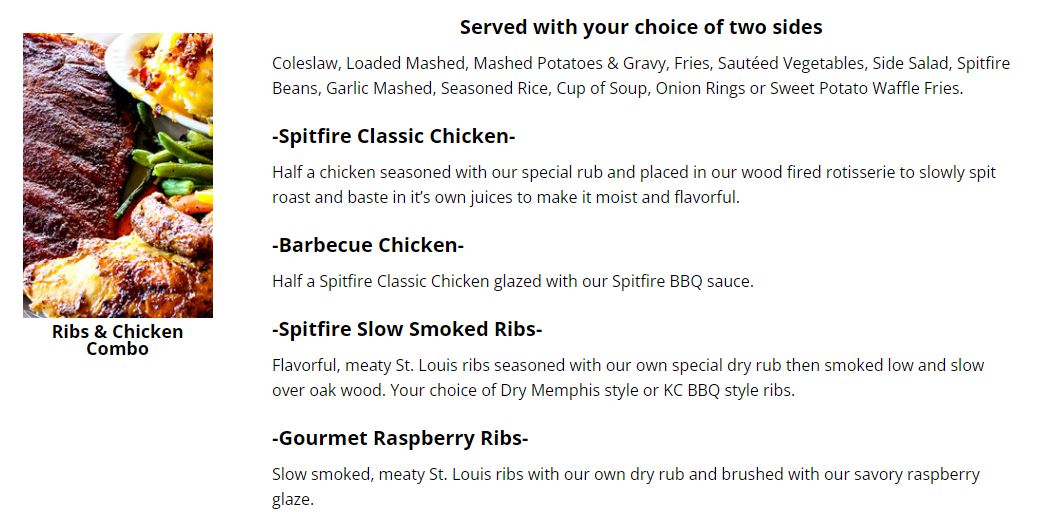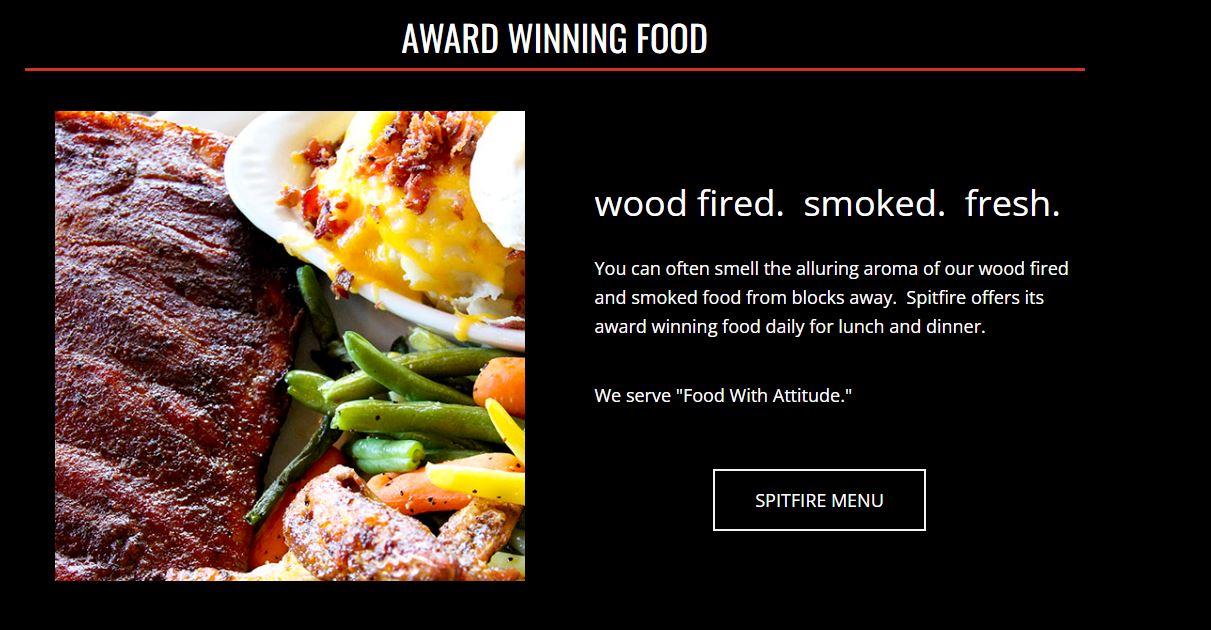 Food photography by Bluestem Media.
Displaying catering options and a clear call to action for future customers.