Story Book Lodge Christian Camp
A faith-run Christian camp nestled in the woods of northern Minnesota.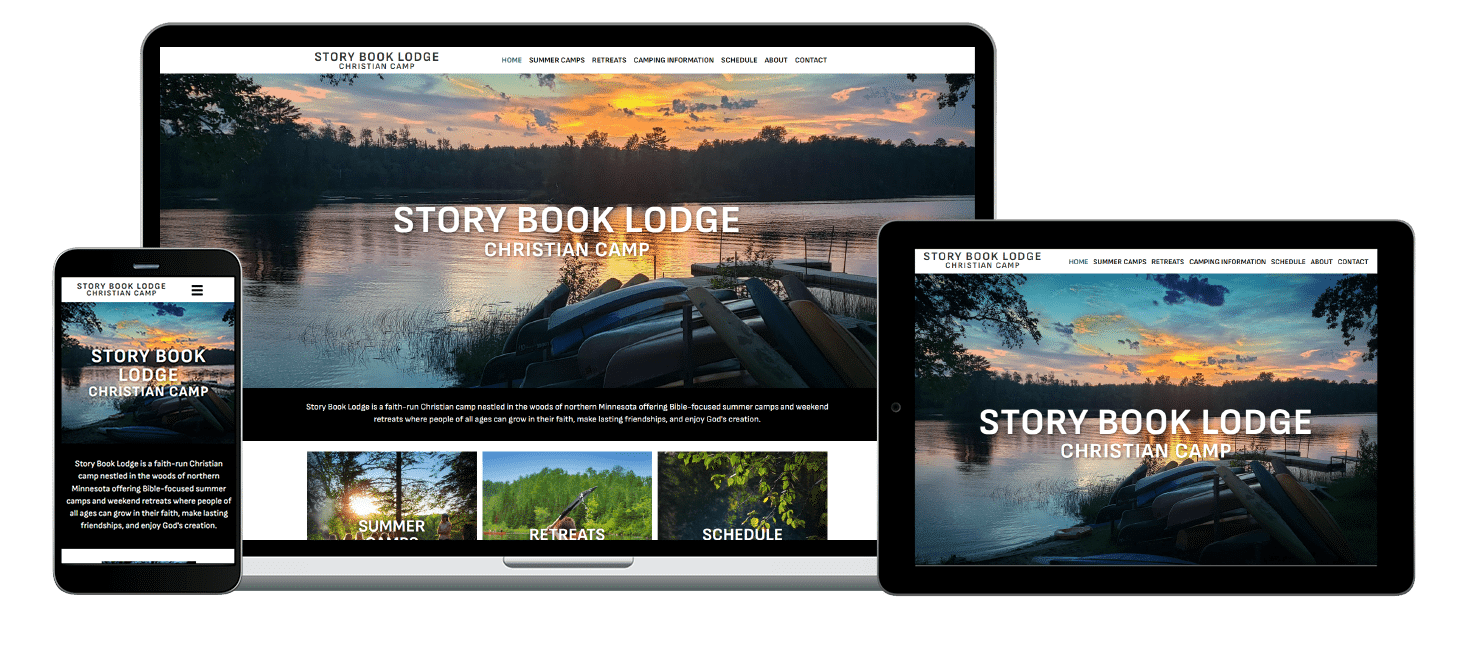 Story Book Lodge Christian Camp is a faith-run camp in Gilbert, Minnesota. It is a popular summer event for kids and teens, and a retreat getaway for adults and families. Story Book Lodge hosts hundreds of campers per season and has web traffic reflecting this interest. The leadership was looking to upgrade the look and functionality of their website. Bluestem Media partnered with Story Book Lodge to provide fresh design, camper registration functionality, and an optimized user experience.
Website Services Provided:
Copywriting, eCommerce, Event Tickets, Graphic Design, Web Design, and WordPress
Iconic lake homepage image
Cedar Island Lake is the iconic landmark of Story Book Lodge. The camp's property runs alongside the lake. Campers have the opportunity to do waterfront activities including canoeing, swimming, and fishing. We wanted a way to display this amazing element of creation on the website, and the home page "billboard" area was the perfect place to put it.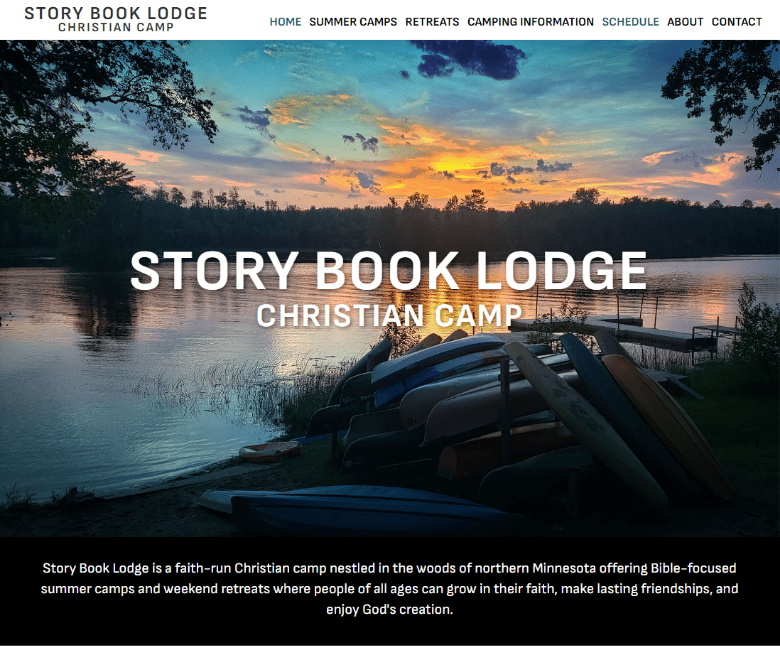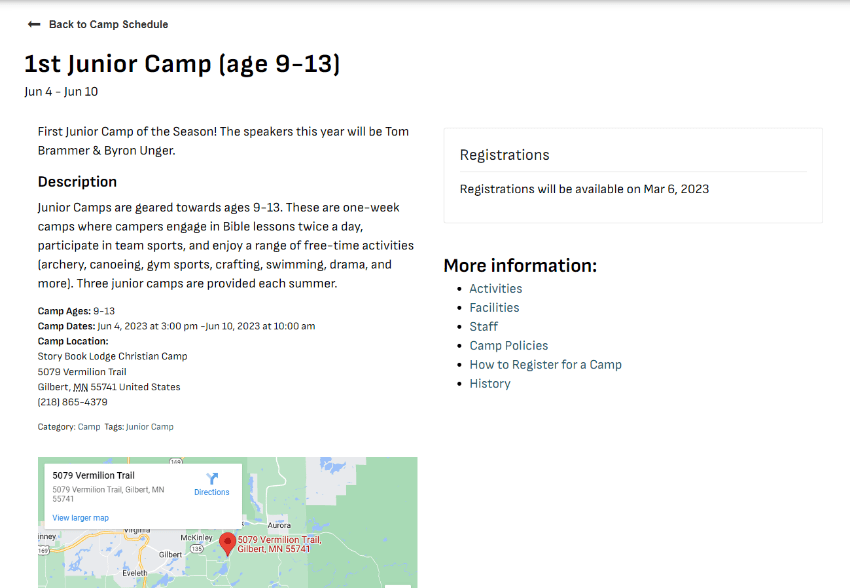 Camper registration functionality
Story Book Lodge needed an updated way to register campers for summer camps and retreats. Bluestem built a system that could be easily updated and records tracked.
Preserving and sharing the history of Story Book Lodge
Story Book Lodge has a rich history dating back to the early 1940s. Generations have come and gone through Story Book Lodge. Having a way to record the history of the camp was deemed essential by both camp staff and the camp board. An overall narrative was written, old photographs were collected, and a timeline was set.