Bookkeeping & accounting business in Pelican Rapids, Minnesota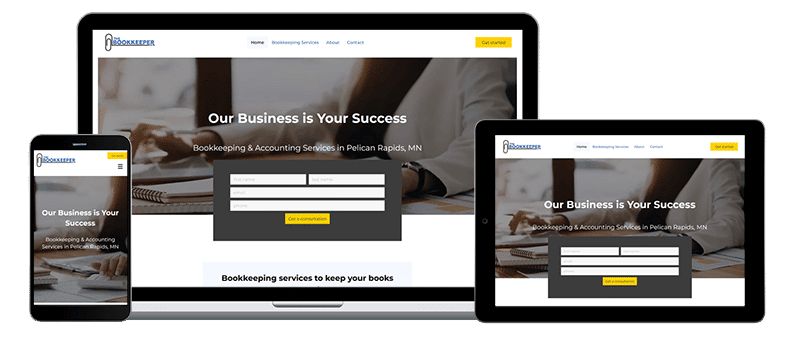 The Bookkeeper is a bookkeeping business operated by Angie Berry in Pelican Rapids, Minnesota. She provides bookkeeping, accounting and payroll services to her clients. Angie partnered with Bluestem Media to create a website to attract and convert local business clients in her area.
Website Services Provided:
Copywriting, Graphic Design, Web Design, Web Development, WordPress, and WordPress Support & Hosting
Clean white look with professional icons
The website was designed with professional, rounded icons. Fonts were selected to be "professional" and "financial" in nature.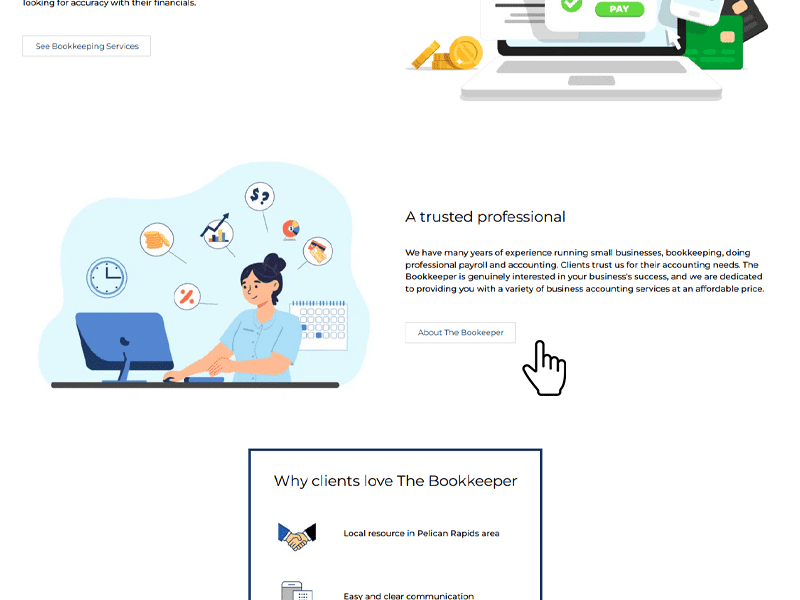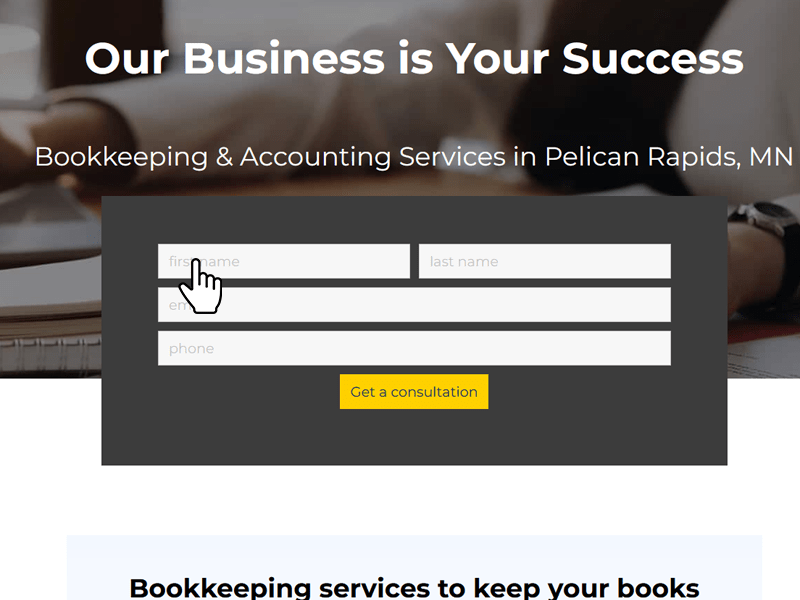 Consultation call-to-action in billboard area to convert customers
An open form call to action was designed in the billboard area to convert customers who are ready to do business immediately.
Displaying certifications
Qualification is an important aspect of running an accounting business. QuickBooks Certified Pro badges were added in a prominent area to reflect Angie's certifications.