Valley Christian Counseling Center
Counseling and therapy center in Fargo, North Dakota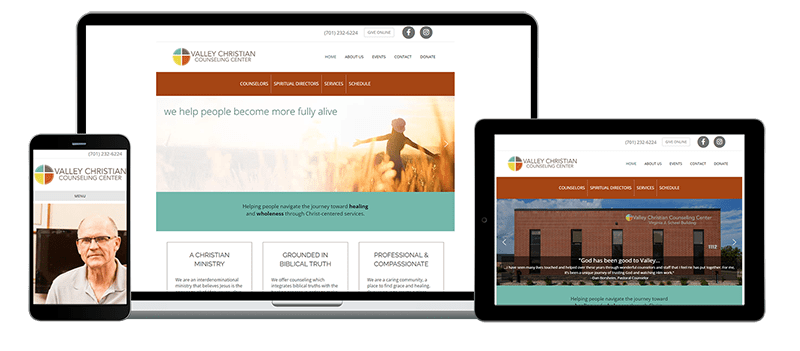 Valley Christian Counseling Center is a non-profit Christian counseling ministry in Fargo, North Dakota.
Website Services Provided:
Copywriting, Event Tickets, SEO, Web Design, WordPress, and WordPress Support & Hosting
"Our website turned out amazing and we are definitely seeing our website generate activity for our business. It is user friendly, clean and professional."
- Jodi Van Peursem, Office Manager/Executive Administrative Assistant