Add a header to begin generating the table of contents
3 Ways to Backup Your Small Business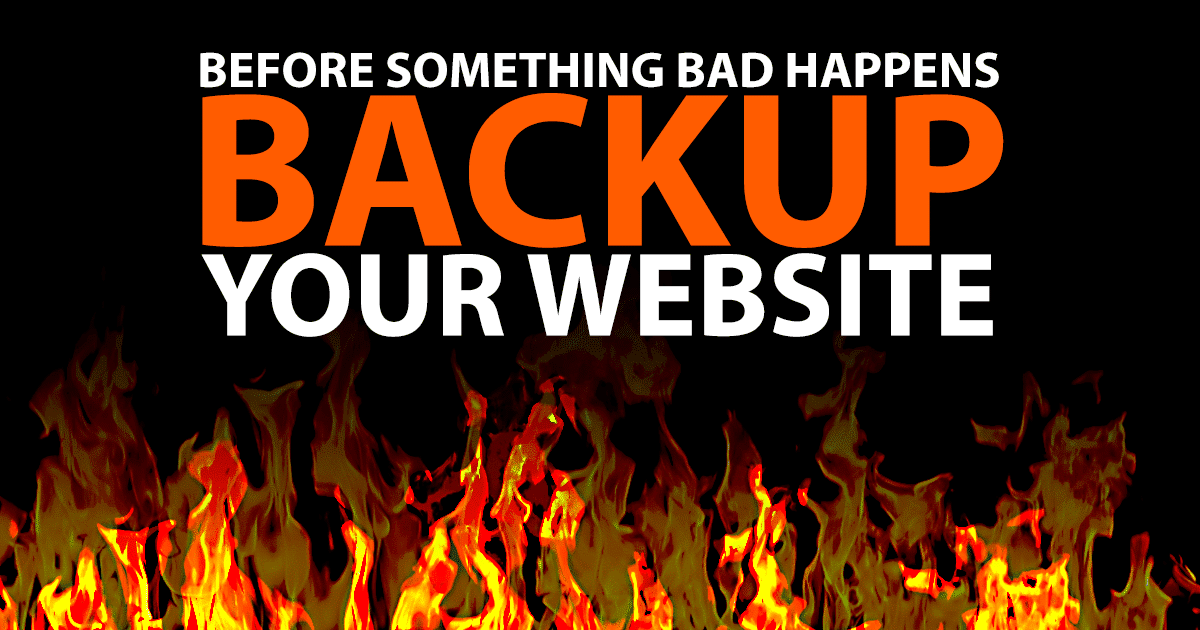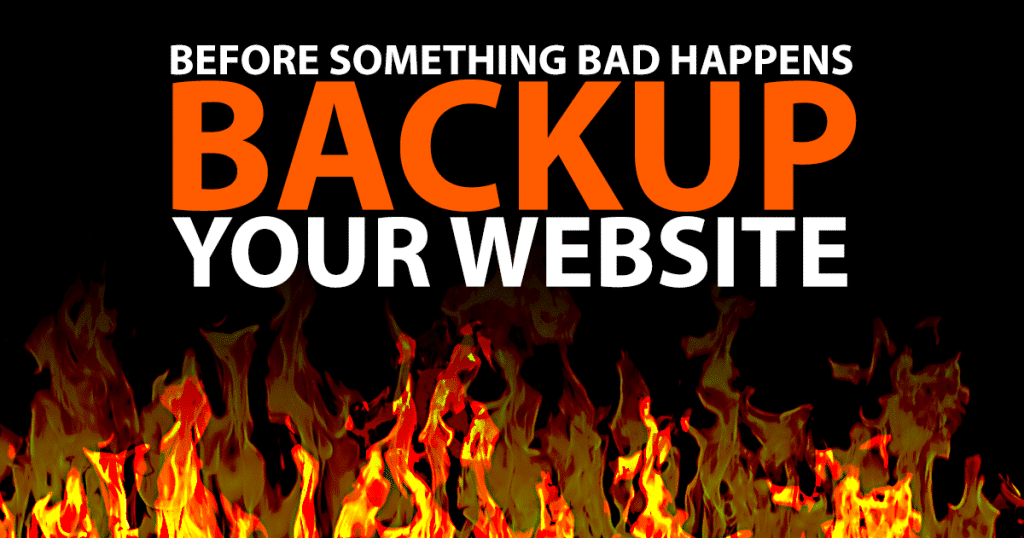 As a small business, it is essential to have a backup plan for your information, email and website.
It is easy to put this off – especially if you don't know what to do or where to start.
Let's take a look at the basics.
Your Website Backup Plan
Your website is an important marketing tool for your business. If it goes down, you could potentially lose a lot of revenue quickly.
Websites crash for various reasons – they get hacked, the server breaks, or you accidentally delete something. It happens.
We recommend having at least two backups for your website. Since most websites are using the WordPress platform, we will talk through that, but this concept is similar with other platforms.
Website backups are quite simple to set up. At Bluestem Media, we utilize a service called ManageWP to backup our client's websites. It's worth the money when you look at the headache you'd have for days while trying to recreate the website.
We also use a second plugin that saves a second backup to Dropbox. That way if the server goes down, we would have several options to get the website back up within minutes.
Don't assume your hosting company will have a backup for you. Set this up now before you are in a bind.
Domains
Your domain name is registered with a "registrar". You need to know how to access that account.
At Bluestem Media, some of our clients ask us to manage their domain name, so we are able to make changes for them as needed. Other clients register their domain name themselves.
The biggest thing is having the account login information readily available. If your hosting provider goes out of business tomorrow, you can switch your website in a matter of hours and be back in business. That is a worse-case-scenario, but it could happen.
Your Email Backup Plan
Small businesses have several options when it comes to email and backups.
If you use Outlook for your email, you will want to backup the local files on your computer. Google "how to backup Outlook" to go through those steps. Then back that up to your external hard drive and cloud storage.
A benefit with using service like G Suite (a Google email service for businesses) or Office 365 is that everything is already backed up, and you are either viewing or downloading a copy of that email. Many small and medium sized businesses are going to these options.
Your Computer Backup Plan
Backing up your own computer doesn't necessarily have to do with websites, but I know this will help you as a small business owner.
A computer crash would be devastating to your business if you don't have a backup. Imagine losing your documents, records, photos, and emails. There are some easy ways for you set up a backup.
For small businesses tight on cash, you may not be at a point where you can afford a local server to manage your data. But, there are some good tools that you can leverage at a low price point.
An ideal plan is to have your laptop or desktop hooked up to an external drive AND then backing up to cloud storage.
External Drive
Get a USB 3.0 external hard drive. They are cheap. Buy a hard drive 2-3 times the size of your computer hard drive if possible. Most external hard drives have software that backs up your computer without much configuration on your end. This will run a backup every time a file is changed. This way if your computer crashes, you would only lose the last couple minutes of work at the most depending on when you last saved your file.
Cloud Storage
There are many options for cloud storage. Dropbox, Microsoft OneDrive, Google Drive, and G Suite (a Google product) are some of the more popular ones. I've used Dropbox and G Suite for years.
Dropbox is relatively cheap. You can start with the Pro version for under $10/month. That would give you 1TB (terabyte).
Dropbox installs a folder on your computer called "Dropbox" and everything within that folder is automatically backed up. You just have to start building your folder structure within the Dropbox folder. But if you are the type of person who couldn't stand changing how your computer folders are structured, there are ways of working around that by syncing your files to the Dropbox folder.
Dropbox trickles your backup to their cloud storage. So, it could take days or weeks for the initial backup to complete. That is why you want the external drive for the immediate backup. Once your initial backup is completed, the ongoing backups of small files, like documents, happens within minutes. I work with video and photo files which are quite large – those take some time to upload.
Cloud storage serves as your backup in case your computer and external hard drive becoming damaged or stolen. You never know.
Once your files are backed up, you can access them from your phone, other computers, or tablet.
Take inventory of your business' backups
Website
Email
Computer
Let us know if you need help backing up or managing your website. At Bluestem Media, our passion is to make your small business website perform well for your business. Web Design Services
Disclosure of Material Connection: Some of the links in the post above are "affiliate links." This means if you click on the link and purchase the item, I will receive an affiliate commission. Regardless, I only recommend products or services I use personally and believe will add value to my readers. I am disclosing this in accordance with the Federal Trade Commission's 16 CFR, Part 255: "Guides Concerning the Use of Endorsements and Testimonials in Advertising."