Add a header to begin generating the table of contents
Why Mobile Friendly Is So Important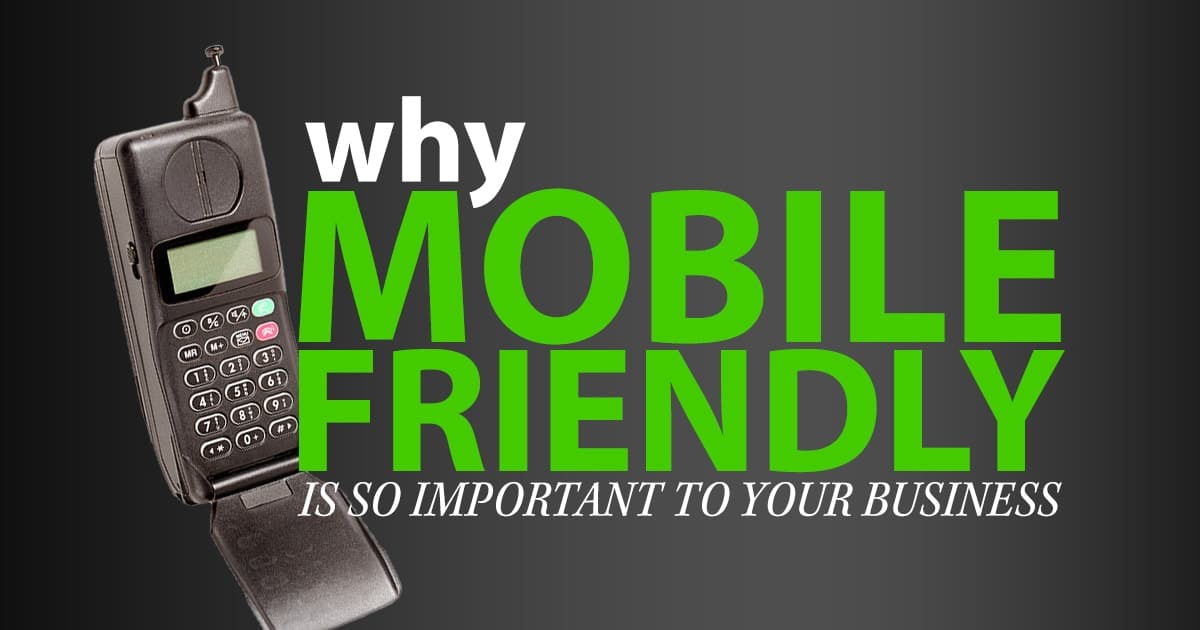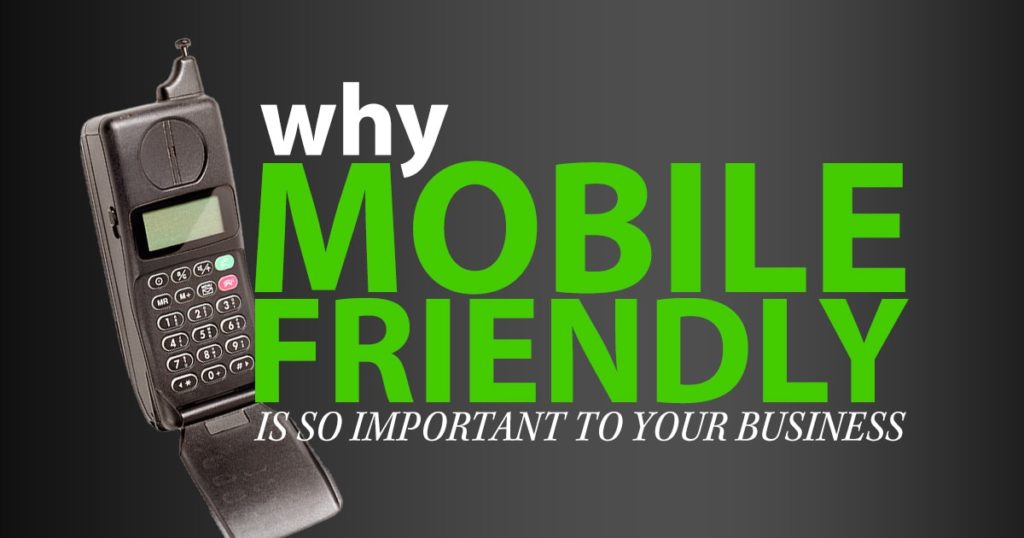 Changing Technology
Remember when cell phones became popular?
Talk about new technology!
I still remember working at a job back in the 1990s and being assigned a car phone. It felt so high-tech. It came in a bag the size of a purse and plugged into the car power adapter. Phone calls were kept to 1 or 2 minutes because of cost and reception was limited. Within a couple years I had my own phone that barely fit into my pocket with 250 minutes on my plan.
Then came the flip phones, texting, limited internet, smart phones and smarter phones (which made the first generation look like dumb phones. Now we are faced with phone upgrade decisions every year.
When you take a step back and consider how fast technology changes, it's no surprise to find out that you've missed "the boat" in some way when it comes to your website. You invest the money to get the latest and greatest website, then it seems like in a couple of years something is out of date.
Mobile Friendly Websites
Mobile friendly websites became an issue when smartphones were being used by more individuals.
And that wasn't that long ago.
So, what is a mobile friendly website? And why do I need one?
A mobile friendly website is a website that displays nicely on a mobile device (smart phone, tablet, etc.) without the user having to get out a microscope or pinch-and-zoom. Think of a website that you visited where you couldn't quite see the text. Or you had to scroll left and right to read a paragraph. That site is NOT mobile friendly.
Some people wonder if they need two websites to be mobile friendly – one for computers and one for mobile devices. The answer is no.
Most of today's mobile friendly websites are built using code that makes the content and structure of your website adapt and change depending on what device the visitor is using. You will hear people talking about "responsive websites". This is what they are talking about. The website responds to the size of your device.
When you visit a mobile friendly website on your laptop, it will look like a "normal" website. When you visit that same website on your phone, the same information will display, but it looks a bit different. The blocks of content are rearranged slightly. The images are resized to fit your screen.
How important is this update?
If your website isn't mobile friendly, you really need to make that improvement soon – for two reasons.
Google announced back in 2015 that they were going to begin giving preference to websites that are mobile friendly. Your search ranking could be greatly affected just by this alone.
The biggest reason to make your website mobile friendly is for your clients. You don't want to let your potential customers and clients be frustrated with your website. They will likely back out and go somewhere else.
Is My Site Mobile Friendly?
The easy way to find out is to go to Google's tool and see for yourself. https://search.google.com/search-console/mobile-friendly
How to Fix My Website
Contact Bluestem Media to schedule a time to visit about making your website mobile friendly. We focus on helping your website work for you. We understand how your website needs to get more visitors and ultimately have more visitors contact or buy from you.
We are on board with you. We learn about your business and work with you to find the perfect solution to market your business.