Add a header to begin generating the table of contents
4 Manufacturing & Distribution Local SEO Hacks You Can Use Today [2022]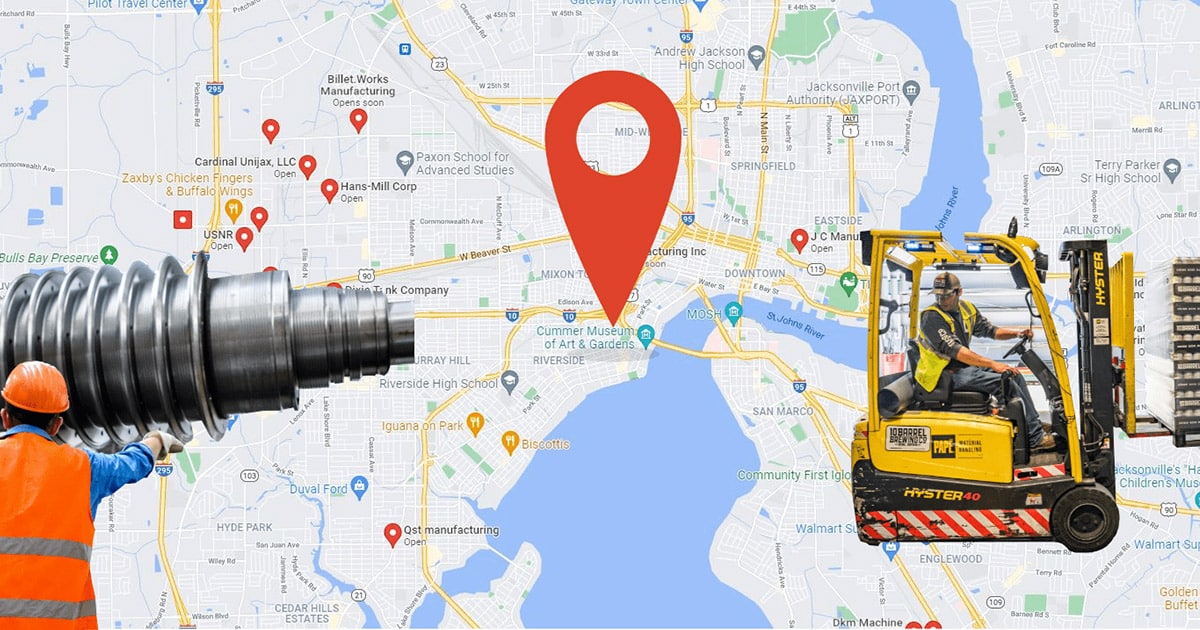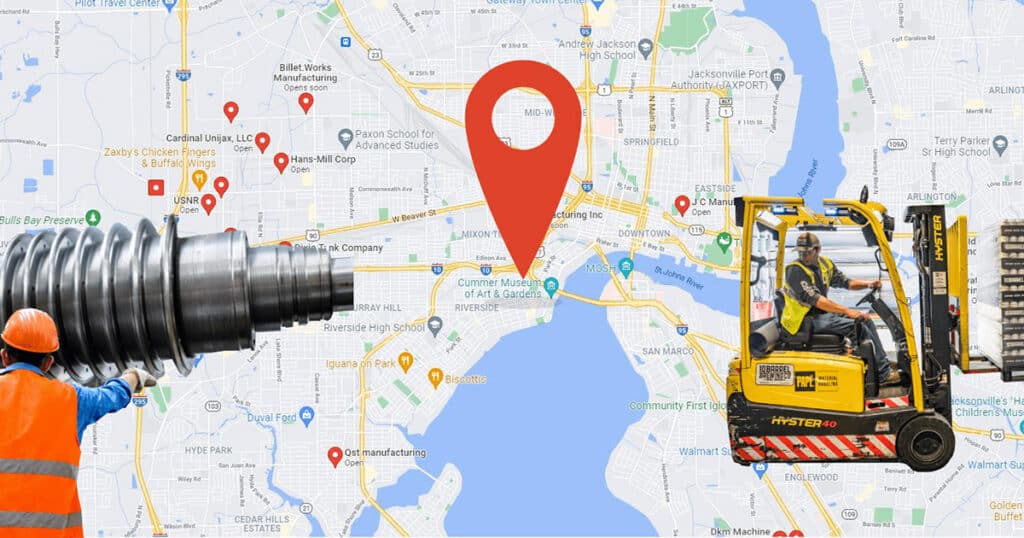 Summary of Contents
What is Local SEO?
Local search engine optimization (SEO) is a strategy businesses use to improve their online visibility in 'local searches'. A local search involves either (a) a search engine user searching with "local intent" or (b) a search engine user adding a geolocation keyword to their query ("[keyword]" + "Akron, OH").

Search engines normally return local results when the search engine can identify the 'intent' of the search as being local. Searches for plumbers, grocery stores, coffee shops, and massage therapists are considered to be "local". Whereas more topical searches like "how to grill a burger" would return national results, as the search is not location-dependent.
Local businesses utilize local SEO because it is their bread-and-butter of online marketing. For larger businesses and companies, the question becomes: is a local SEO strategy necessary?
People like to work with local companies. A B2B customer with local buying priorities would use a search engine in the same way they would for a non-work purchase. Local searches are associated with high "buying intent", meaning users who Google using a local term are more likely to be ready-to-purchase.
Biggest reasons why a manufacturer should pay attention to local SEO (as a B2B business)
Larger manufacturers and distributors may wonder if it's even necessary to have a local search strategy in their marketing plan. After all – a huge portion of business is done outside of the city, state, and national borders.
But a local SEO strategy is still necessary for several reasons.
Managing your reputation (online reviews)
Providing accurate information for vendors, drivers, etc
Demonstrating authority and competence
46% of searches are local
Untapped opportunity: many manufacturers ignore local SEO
Reputation management with online reviews
Businesses are highly concerned about the public's perception of their brand. Negative publicity, primarily in the form of online reviews, can bring financial harm.
Google reviews can be seen on your company's Google My Business (GMB) profile. These reviews are a very public way for searchers to view past and current clients' opinions of your business – both good and bad. Rather than simply ignoring negative reviews, it's better to take a proactive role to solicit solid reviews and create an environment for positive reviews to be generated.
Accurate information for vendors, delivery drivers, and more
Your business information will be used by vendors, delivery drivers, salesmen, clients, and more to navigate to your physical location. The information about your business should be accurate across every website, marketing asset, directory, and business listing. Local SEO places a huge emphasis on getting these 'signals' of your name, address, and phone number correct on every website.
Keeping a consistent NAP profile will boost your SEO
NAP stands for Name, Address, and Phone Number. These are three important items Google assesses when ranking your website for local search results. Having a webpage with these three items accurately listed is the foundation. The trick is to make sure all other mentions of your name, address, and phone number on all other websites are accurate.
46% of searches are local
Almost half of all Google searches (46%) are users trying to find local information. The search results they see will reflect "local intent", meaning they will likely get local listings, a local Google Pack, and more. While many of these local results may not be intended for a distribution company or manufacturer who is working with vendors and suppliers all over the world, it's still important to have traction with 46% of ALL searches that happen on Google.
Many manufacturing companies ignore local SEO, leaving the door open for YOU
Most companies will ignore local SEO because the main focus of their business is statewide, nationwide, or worldwide.
This can be used to your advantage. By even placing a little bit of effort on local SEO optimization, you can destroy your competition in the local sphere. : to have the strongest local SEO profile in your area.
4 Hacks to boost local SEO results
NAP accuracy check
One of Google's main fears is a user quitting their platform due to a listing error. Imagine you are driving to a restaurant. You punch the address into Google Maps, drive 15 minutes across town . . . only to discover the restaurant has closed altogether.
This is very frustrating. If it keeps happening to you over and over, you would likely stop using Google to find a restaurant.
This is Google's worst nightmare, which is why they wanted to have the accuracy of a business's name, address, and phone number (NAP) written into their algorithm.
Google gathers information about your NAP from many different sources to validate accuracy.
These sources include:
Your website
Your Google My Business profile
Review sites
Directories
Local business listings
News sites
Government websites
If there are wrong or weird versions floating around the internet, Google sees this as a conflict.
The solution is to fix the bad data for each source.
You can check the accuracy for each data source by simply Googling different variations of your brand name and seeing what appears in the search engine results. Click the first 10-20 links on each result and verify the information is correct.
If the information is wrong, you can reach out to each website owner to make the change. This is completely situational, and you will have to use your discretion with how to update the website.
"But what if I own/manage a bunch of businesses? Won't this take all day?"
Yes, manual searching and review will be a time investment. But there is a scalable solution if you want to spend some cash.
Using primary data sources like
Localeze/Nevstar
InfoGroup
Axicom
Factual
These organizations have been around for a long time. By correcting information in their ecosystem, it will push the correct information through their channels and downstream to other websites. You can check out how to employ these tactics by reading a page Moz put together.
Hyper-optimize Google My Business
Most manufacturing companies and distribution centers do not pay attention to their local SEO, much less their Google My Business profile.
If you don't know where to start, begin by setting up a Google My Business profile. We have a basic starter guide on our Local SEO for Manufacturers post.
If you already have a Google My Business profile set up, you can begin to leverage the provided tools in ways your competition is likely not thinking about.
Google Posts
Use Google Posts to your advantage. There are five categories of posts: Product, Event, What's New, Offer, and COVID-19 update. The purpose of these posts is to keep customers updated and informed on the activities of your business. Put it on your marketing department's schedule to create updates that pertain to your business.
If something is new with the way you do business with your suppliers or vendors, post about it in the What's New category.
If you are hosting a training or event, post it under the Event category.
Without being spammy, include keywords related to your business in your posts. This will help Google associate your overall profile with your business in the local area. But be careful: spam will get you in trouble with Google.
Q&A Section
Google provides a question-and-answer area in the GMB profile. You can actually ask AND answer your own questions on the platform.
Where do you get good questions for your GMB Q&A section? Reach out to department heads and managers and ask them the top 5 questions they get asked the most often from external clients. Also, ask them to write a several-sentence answer to each question (if possible). This should give you a really good list to start.
Ongoing GMB Maintenance
It's important to pop into your GMB account every few weeks to keep the information updated. It's suspected updates to a Google My Business account is a metric Google uses when determining which businesses to present to a searcher.
This is an easy win, so make sure your schedule has at least the following updates:
updating holiday or weekend hours
answering reviews
posting updates
adding new photos
updating new service offerings as they become available
You will be off to a great start.
Gauge Google's definition of "local" by data mining
The primary metric Google uses when returning a local search result to a user is by determining proximity.
What is Google's definition of proximity? You can explore this by spending a few hours with Google maps on your smartphone.
Google the city or town area you are trying to target
The result in Google Maps should return the city or town area with a border. These borders will define what is a local result for the specific area.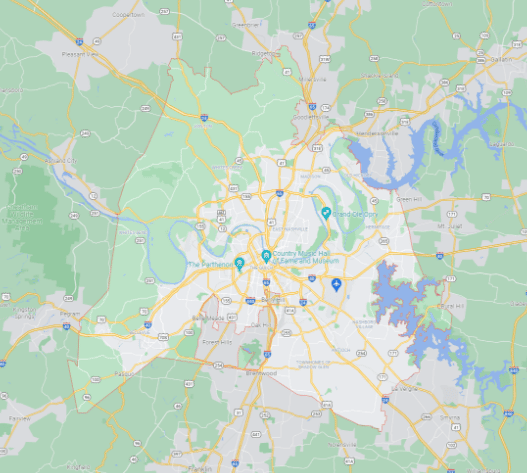 If your business is outside of these borders, you will have a hard time ranking for local keywords (especially the Google Local Pack). You may have to employ other techniques in your local marketing strategy (including paid opportunities).
NOTE: Due to Google's Possum update, it's best to locate a business a block or two away from competitors who share the same business category. Otherwise, Google might filter businesses to the top location(s), and yours may be filtered out.
How to Identify Google's Definition of Local for Your Area
1. Grab the list of local keywords your business is trying to target.
2. For each keyword or keyword phrase, click through on the local pack to see the radius Google is casting on the map for a search term.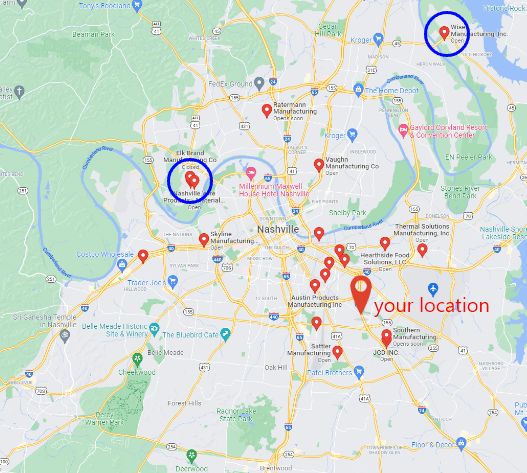 3. Make a note of the competitor with the furthest distance in the radius from your location. This is the competitor you will be working to beat for this keyphrase.
You can also use a local search emulator to get some of the same functionality as driving around your city. But the best method remains the boots-on-ground strategy.
Build your team process
Without a process, everything in this article won't happen. Your schedule is busy and your team members' schedules are busy. Plan ahead and create a system. Local SEO is all about consistency. Consistency is a result of systematizing work and doing it over and over again.
Delegate, schedule, and follow up on repeat tasks
Updating hours, photos, answering reviews, posting updates, and more should be on a schedule. Assign each task to a team member and set the expected pace.
Have a shared Google calendar or project management software like Freedcamp to track each task. Place reminders on your schedule when you should expect updates from your team. This will also allow you to have a say in the process, or if there should be any tweaks.
Gather news from every department
Good SEO practices involve every aspect of your company. By communicating what is important and what you are looking for, you can get helpful information from every level.
Photos of internal features and practices can be shared
Product availability updates
Updates from each department can provide content for Google Posts
Community events in the area
Wrapping up
Local SEO results do not have to be exclusively utilized by service-based small businesses. Local SEO strategies can be utilized by distributors with local operations and manufacturers who want to gain a unique marketing edge. If you have any questions about how you can use local SEO for your company, shoot me an email.